Drew Allar Report Card: Penn State Football QB Struggles in Win Over Illinois
For the first time as a starter, Penn State Football quarterback Drew Allar looked human against Illinois Saturday afternoon.
After completing 78 percent of his passes in his first two career games, Allar did not complete 50 percent of his passes against Illinois Saturday.
Even with at least a few of those passes dropped by Nittany Lions receivers, Allar did not have his most accurate passing day as a Nittany Lion regardless.
Numerous times in the game, Allar missed receivers and tight ends on passes he was completing in the first two games of the season.
In addition to some accuracy issues, Allar missed a wide open KeAndre Lambert-Smith on what would have been an easy touchdown in the first half. 
On the brighter side, even with some issues moving the ball downfield for the Nittany Lions, Allar led Penn dState's offense to its 10th consecutive 30 point performance and came home from his first road start with a win.
Most importantly, Allar has now started his Penn State career with 148 pass attempts without an interception.
Allar will have plenty of film to study to improve before he faces a tough Iowa defense next week as Penn State returns home for its annual White Out game. 
In his first road start of his young Penn State career, Allar completed 16 of 33 passes for 208 yards. So what grade does Allar get after his first road start?
Drew Allar Grade vs. Illinois: B-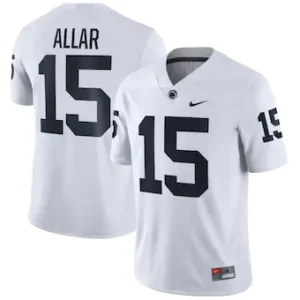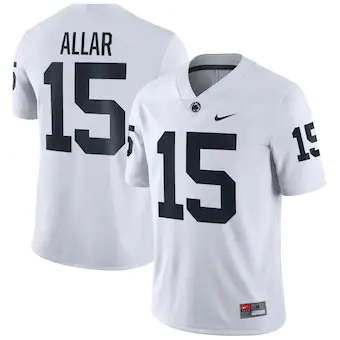 A note to our readers; If you make a purchase through one of our affiliate links, we may receive a commission
About Author