Drew Allar Report Card: Penn State Football QB Shakes Off INT, Throws Game-Winning Touchdown
Coming off of Drew Allar's worst performance in the season against Ohio State, Allar and the offense fell flat for most of the game, but put it away when it mattered at the end.
Through three and a half quarters, Penn State failed to put Indiana away after taking a 24-14 lead, thanks to 10 points off of turnovers by the defense.
In an uncharacteristic game for the defense in giving up three touchdowns partway into the fourth quarter, Penn State's offense did not play "complementary football" the way Penn State head coach James Franklin complimented the team for earlier in the season.
Instead, late in the fourth quarter, Allar threw his first interception of his career, breaking an NCAA record streak of 309 passes without an interception to start his career, giving Indiana the ball in position to tie the game at 24.
In the drive immediately after the interception, however, Allar aired the ball out and connected on Penn State's second passing touchdown over 50 yards this season, a 59 yard connection with KeAndre Lambert-Smith for what would be the game winning touchdown.
Throughout most of the game, Allar was limited by drops in the passing game and very little pass protection at times. Allar finished the game 20 for 31 for 210 yards and three touchdowns and the one interception.
Overall, Allar played alright but could play better with more help in both pass protection and pass catching.
Drew Allar Final Grade: B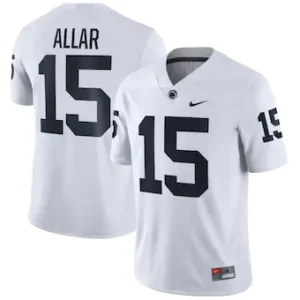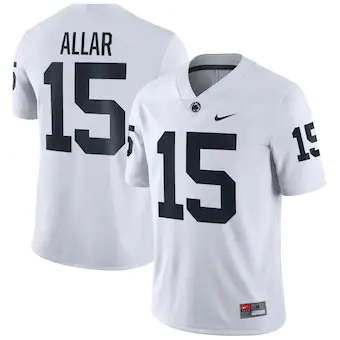 A note to our readers; If you make a purchase through one of our affiliate links, we may receive a commission
About Author