Penn State Football: 3 Legends Nominated for College Football Hall of Fame Induction in 2024
Penn State Football has a rich tradition of excellence, and the next chapter of that story may be about to be written, as three iconic Nittany Lions have been nominated for induction into the College Football Hall of Fame for the 2024 class. 
D.J. Dozier, KiJana Carter, and Paul Posluszny are true legends of the game, and their remarkable contributions to Penn State's legacy have earned them well-deserved recognition.
Let's take a closer look at their outstanding college football careers and the impact they had on the Nittany Lions' success.
D.J. Dozier: A Versatile Force on the Gridiron
D.J. Dozier's versatility made him a standout player during his time at Penn State from 1983 to 1986.
As a running back, Dozier possessed remarkable speed, agility, and power. He played a pivotal role in leading the Nittany Lions to the second National Championship in program history, in 1986.
Dozier's impressive career stats include over 3,200 rushing yards and 25 touchdowns. His exceptional performances on the field earned him recognition as an All-American and a key contributor to Penn State's rich football legacy.
KiJana Carter: A Dynamic Playmaker
KiJana Carter's electrifying playing style made him a fan favorite during his tenure at Penn State from 1992 to 1994.
Known for his explosiveness and breakaway speed, Carter dominated on the field, leaving opponents in his wake. He showcased his immense talent during the Nittany Lions' undefeated 1994 season, where he rushed for over 1,500 yards and scored 23 touchdowns.
Carter's exceptional skills earned him numerous accolades, including being named an All-American and finishing as a Heisman Trophy finalist. His contributions to Penn State Football were invaluable and left an indelible mark on the program's storied history.
Paul Posluszny: A Defensive Leader
Paul Posluszny exemplified leadership and excellence on the defensive side of the ball during his time at Penn State from 2003 to 2006.
As a linebacker, Posluszny possessed a rare combination of intelligence, athleticism, and tenacity. He was a tackling machine, finishing his career at Penn State with a staggering 372 tackles, the most in school history.
Posluszny's impact extended beyond his remarkable individual statistics; he was a true leader, guiding the Nittany Lions' defense to prominence and earning the respect of his teammates and opponents alike. His outstanding contributions earned him multiple All-American honors and established him as one of the greatest linebackers in Penn State history.
Following Lavar Arrington's induction into the College Football Hall of Fame, Penn State Football boasts 25 Hall of Famers, underscoring the program's rich college football history.
D.J. Dozier, KiJana Carter, and Paul Posluszny serve as a testament to their exceptional careers and lasting contributions to the program. These three Nittany Lion legends have left an indelible mark on the sport and have etched their names in the annals of Penn State Football history.
Their potential induction into the College Football Hall of Fame would be a well-deserved honor, celebrating their remarkable achievements and further.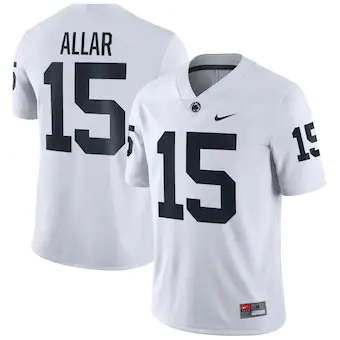 A note to our readers; If you make a purchase through one of our affiliate links, we may receive a commission
About Author