No. 16 Penn State Hockey Opens B1G Play With Wisconsin Clash
No. 16 Penn State Hockey takes on the Wisconsin Badgers to open Big Ten Conference Play in key series this weekend.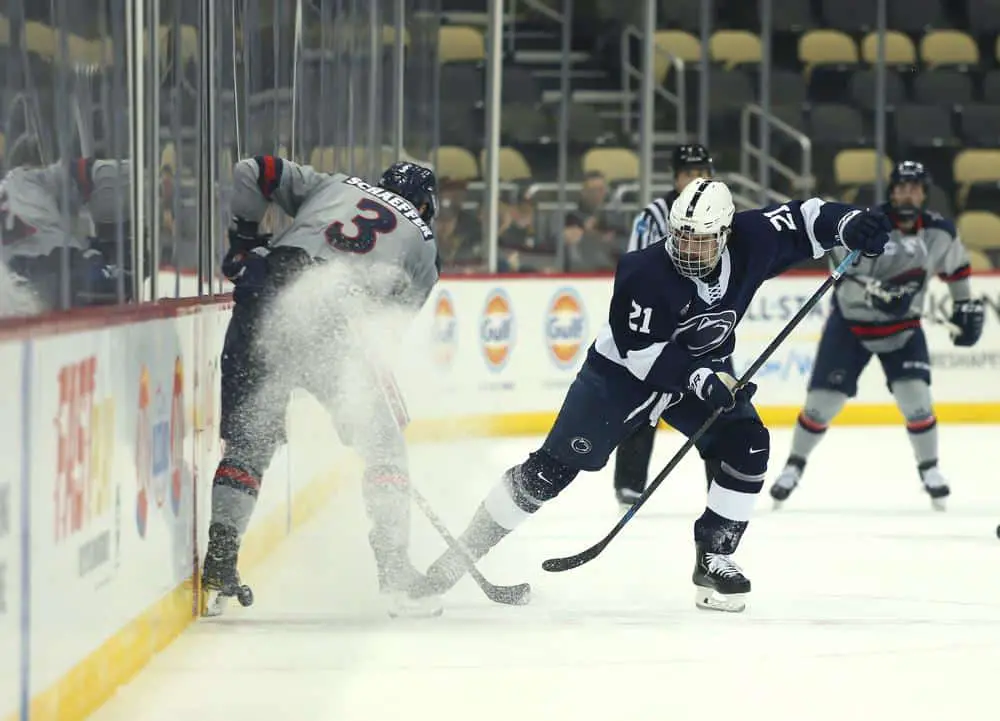 This weekend, Penn State Hockey is finally into conference play, facing off against the Wisconsin Badgers.
The Nittany Lions come into this series on a hot streak, with a roaring 6-0 record compared to the Badger's 2-4. The Lions are No. 16 in the country, while also being one of two undefeated teams left in the NCAA.
These two big ten teams are very familiar with each other, as this is the 46th and 47th meeting between the Lions and the Badgers.
Setting a BIG Example
Penn State Hockey is 5-4 all-time in big ten openers, with a 2-6-2 record within the last 10 meetings at Madison.
Meanwhile, the Badgers certainly struggled last season, with an overall record of 10-24-3. This marked the first full year without NHL prospects Cole Caufield and Linus Weissbach. Even considering each factor, the Badgers will not be an easy series. It's the adversity they have already faced, that the Lions have not. Wisconsin started off the season getting swept by Ohio State (No. 11), St Cloud (No. 2), and then beating Minnesota Duluth (No. 19) by scores of (5-2) and (3-0).
Penn State's 6-0 record, while impressive, consists of all unranked nonconference programs. The Badgers have conference play experience already and are coming off an exciting weekend after sweeping a highly touted Minnesota Duluth squad.
Weekend Prediction: Series Split 1-1
<< BUY PENN STATE NITTANY LIONS GEAR >>
Player Watch
Liam Souliere – Penn State – Goaltender
Souliere is the starting goaltender for the Nittany Lions, the junior has a 1-1 record against them. This included a very impressive 40-save performance back in January where he allowed just a single goal in a 4-1 victory. Liam will be a vital component in winning conference matchups for Wisconsin and future opponents.
Kevin Wall – Penn State – Forward
Kevin Wall leads all Nittany Lions with 10 points against the Badgers in 12 career games. More specifically, he tallied (3 goals, and 7 assists). Already this season, Wall leads the team with four goals in six games played, there's no reason he couldn't score two more goals on the weekend. I predict the Lion's fiercest goal scorer will end the weekend with (2 goals, and 1 assist) for 3 total points in the series.  
A note to our readers; If you make a purchase through one of our affiliate links, we may receive a commission