Penn State Football: 3 Nittany Lions Make ESPN List of Most Important Players in the Nation
ESPN writer Bill Connelly did an article on the 25 most important players in the 2023 College Football Playoff Race, and Penn State Football was well represented.
Three Nittany Lions made the list: running back Nick Singleton, receiver Dante Cephas, and quarterback Drew Allar.
How trio of Penn State Football stars factor into College Football Playoff Hopes
No.22 RB Nick Singleton
Last Season Penn State Football was fourth in the Big Ten in rushing yards, averaging 181.1 yards per game.
Singleton led the Nittany Lions in rushing with 1,061 yards and 12 touchdowns.
The true freshman averaged 6.8 yards per carry and 4.7 yards per carry after contact.
Singleton's 1,000-yard season was the 27th in Penn State football history.
Singleton is a home run hitter; he had runs of 44, 45, 48, 53, 54, 70, and 87 yards. He is also a game-changer in the kick return game; Singleton had a 100-yard return for a touchdown against Rutgers.
The running back will be a crucial factor if the Nittany Lions are to make the CFP.
No.13 WR Dante Cephas
Cephas is a transfer from Kent State, he missed three games with an injury, but in nine games last season, he caught 48 passes for 744 yards and three touchdowns.
Cephas was outstanding in his redshirt sophomore season; Cephas played in 14 games and had 82 receptions for 1240 yards and nine touchdowns. The receiver averaged 15.1 yards per reception in 2021 and 15.5 in 2022 and made the All-Mac Honors twice.
Cephas can line up wide and in the slot and could be a reliable target for Allar.
No.2 QB Drew Allar
The Nittany Lions have a lot of talent surrounding Allar, and Penn State has a strong defense.
Many games could come down to what Allar can do with his arm.
Teams will focus on stopping the Nittany Lions' rushing attack, creating one-on-one matchups for receivers.
Last year Allar passed for 344 yards and four touchdowns in ten games behind Sean Clifford.
Allar must make smart decisions with the ball and not try to do too much.
The Nittany Lions should have one of the best play-action passing attacks in the country with their ability to run the ball.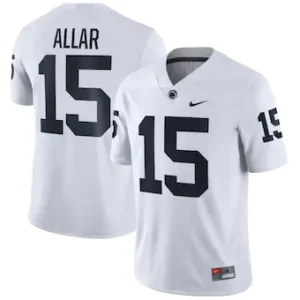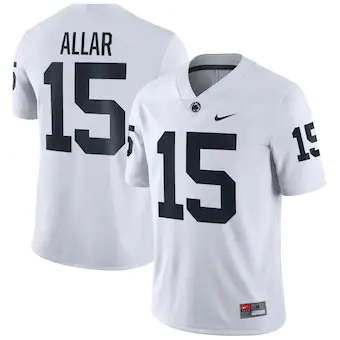 A note to our readers; If you make a purchase through one of our affiliate links, we may receive a commission
About Author