Penn State Football Twitter Erupts After Michigan Loss
Penn State Football tumbled out of the top-15 in the latest AP Poll, following a disastrous blowout loss in Ann Arbor to Michigan.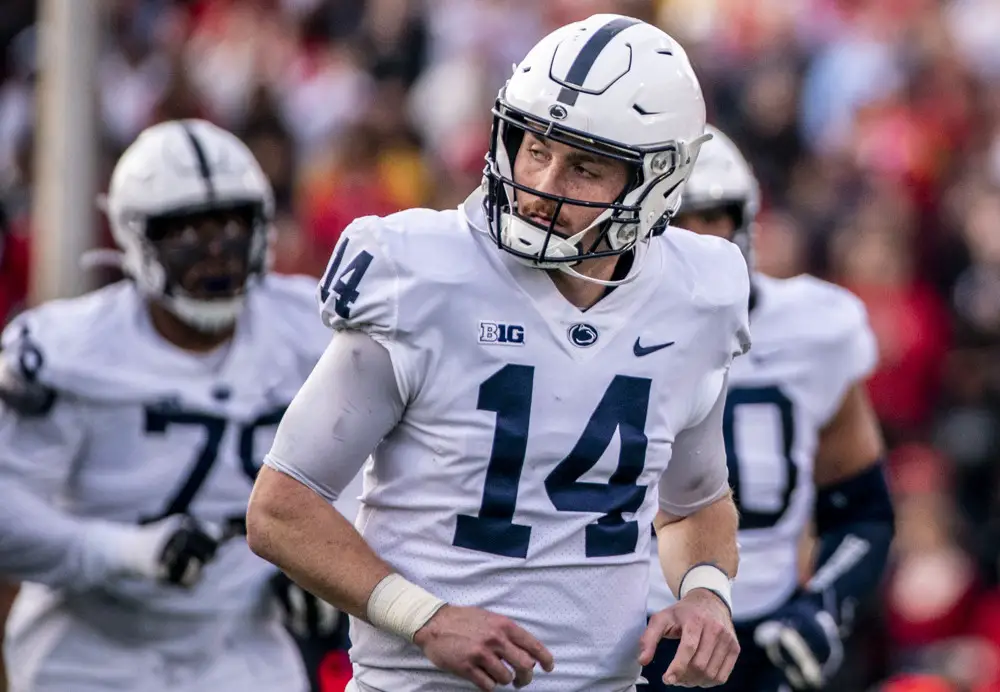 It's debatable whether Saturday's 41-17 loss to Michigan was rock bottom for Penn State Football, and the climb back into the national conversation is going to be a steep one for James Franklin's Nittany Lions.
Saturday's loss to the Wolverines was certainly a bump in the road, as Michigan dominated Penn State Football in the trenches, and up and down the field all afternoon.
Following the game, Penn State Football took to Twitter, and boy, it was not good
how much longer till #PennState figured out that drew aller is better

— 2024 world series champs (@marinertalks) October 15, 2022
Time for James Franklin to put in the real quarter back and throw this "loyalty" out the window because Clifford is awful. #PennState

— I am not a bot (@defnotaperson) October 15, 2022
What we witnessed today should only be witnessed with a sanctioned football team. Those yrs are over. Franklin has gone as far as he is capable of. Time to blow it up & go find an assassin. This is a top job & #PennState Football has talent. Go find a trained killer!

— 🦁🐾PSULionInsider🐾🦁 (@PsuLionInsider) October 15, 2022
How James Franklin keeps his job is beyond me. He literally coaches to the other team's strengths. He never learns. #PSUvMich #PennState #cfb

— Abe Froman (@abefromansk312) October 15, 2022
Id like to report a crime in #PennState football. James Franklin for stealing. Dude robbed them of 70 mil. What a disgrace #WeAre #CollegeFootball never can handle a big game. Choooooke artist

— KMR (@kenruby7) October 15, 2022