John Buccigross Has Major Props for Penn State Hockey
ESPN analyst John Buccigross lists Penn State Hockey as one of the top-two teams in the nation, after the Nittany Lions knocked off No. 1 Minnesota.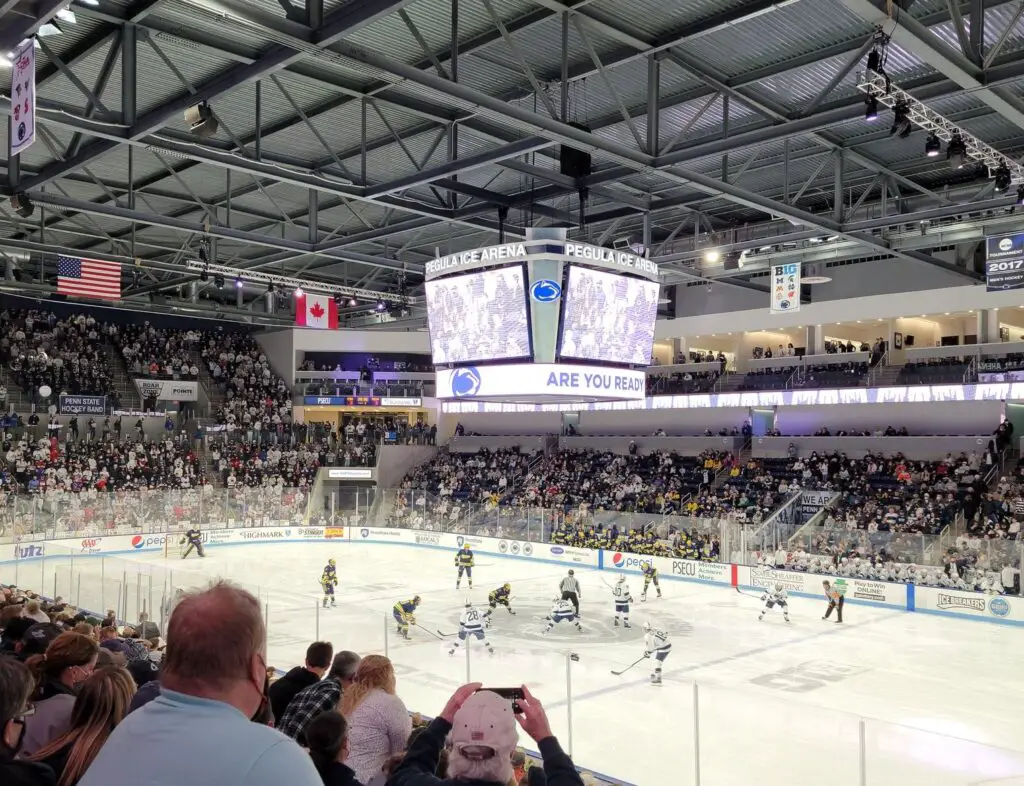 John Buccigross has ranked Penn State Hockey No. 2 in the nation, after a series split with the nationally No. 1 ranked Minnesota Golden Gophers.
This historic weekend marked the first time in NCAA hockey history a team has upset a No. 1 ranked program back-to-back, after the Nittany Lions beat the previous No. 1 Michigan last weekend 3-0.
Buccigross has been a nationally recognized ESPN anchor since 1996, now a play-by-play commentator and studio host for the NHL on ESPN. He has always loved hockey, covering college hockey for years leading up to the big leagues.
>"><< BUY PENN STATE NITTANY LIONS GEAR >>
How high is Penn State Hockey's ceiling this season?
It begs the question if Penn State Hockey swept Minnesota, would they have been Buccicross' new No. 1 team in the country?
There are tons of supporting evidence to say absolutely to that question, now 10-2 on the season, with two losses only coming from two separate No. 1 ranked programs. Also, establishing one of the highest-scoring offenses in the NCAA, averaging 4.0 goals per game, good for fifth in the league.
Before the official USCHO rankings release Monday, Penn State Hockey stands at No. 8 and is now No. 4 in the Pairwise rankings. The Lions will face off against Michigan State at Pegula, the current #10 ranked Pairwise team.
Overall, Buccigross was bullish on Penn State since the beginning. A take that was completely accurate, having them ranked at No. 16 early on, then at No. 10 after sweeping the Wisconsin Badgers.
Now, it's one spot away from the top, which means an unpredictable loss for Denver, and a Penn State sweep against Michigan State should make them the No. 1 ranked program according to the John Buccigross weekly ranking system.