Penn State Football adds speedy 4-star WR to 2023 class
Seemingly out of nowhere the Penn State Football got some much needed good news on the recruiting trail, with the commitment from 4-Star wideout Carmelo Taylor.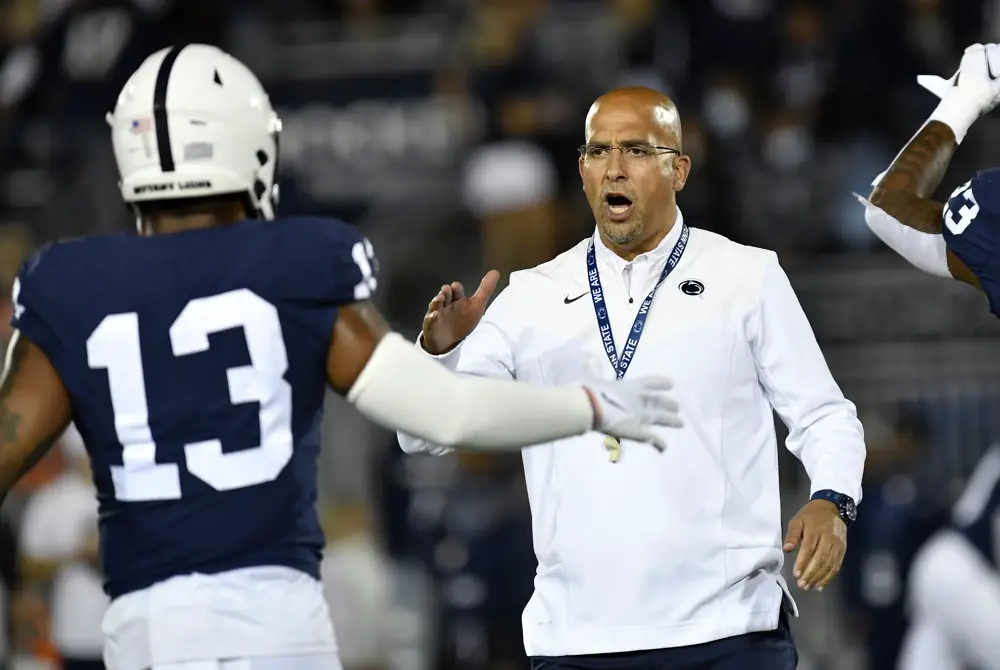 Penn State Football's 2023 recruiting class landed its latest commitment Wednesday, in the form of 4-star wide receiver Carmelo Taylor out of Roanoke, Virginia.
The 5-foot-11 and 160-pound speedster's social media post announcing his commitment to James Franklin and the Nittany Lions took many by surprise. Especially as Taylor seemed bound to go South and join the Gamecocks.
 

 

 

View this post on Instagram

 

 
Taylor is listed as the 334th best player, and 43rd wideout in the class by the 247Sports composite rankings, but this is not just only a big get for Penn State Football because of his talents, but because of the hits this once prized class have taken over the past couple of weeks.
Franklin has watched 4-star quarterback Marcus Stokes, 3-star wide receiver Yazeed Haynes and then most noticeably earlier this week, 4-star defensive end Tomarion Parker out of Alabama decommit from the program and head elsewhere.
Parker has yet to commit to another school, but it does not seem like Penn State Football will be in the running for his services moving forward.
<< BUY PENN STATE NITTANY LIONS GEAR >>
What Carmelo Taylor brings Penn State Football
The speedy wide receiver from Patrick Henry high school slides into the place that Haynes formerly had, as the game-breaker with track speed for this class.
Taylor recorded more than half a dozen sub-11.00 100-meter times as a junior this past spring and has demonstrated that speed on the football field during camps this summer.
Maybe the most important note of this is what Penn State Football has done and is continuing to do on the trail in the state of Virginia.
Taylor now makes for five of the top eight recruits in Virginia set to dawn the blue and white, which is a credit to the staff making sure the best from Virginia make way to Happy Valley, but also 5-star lineman Alex Birchmeir who was the first member of this class and his recruitment abilities.
READ NEXT: Big Changes coming for how fans watch Penn State Football, Basketball 
A note to our readers; If you make a purchase through one of our affiliate links, we may receive a commission