3 Penn State Football Bold Predictions for Week 2 vs. Delaware
On the surface Saturday's noon kickoff against Delaware looks like one of Penn State Football's easiest tests of the season. 
The Blue Hens hail from the FCS level, but are a very solid program at that level and will be excited about the chance to come into Beaver Stadium and shock the world. 
Before we all attempt to watch this one exclusively on Peacock, let's take a stab at 3 BOLD predictions for Saturday's game. 
Penn State Football vs. Delaware Bold Predictions
Penn State Football pitches a shutout
The Nittany Lions defense was good against West Virginia a week ago, only surrendering 7 points with their starters on the field but the run defense and inability to get off the field on third downs left a lot to be desired from this group. 
Delaware may just be the perfect cure for this defense to show out and get right, as the Nittany Lions should dominate along the line of scrimmage and be in the backfield a lot this afternoon.
Head coach James Franklin mentioned he expects a lot of quick game out of the Blue Hens to get the ball out of their quarterback's hands. 
Look for Manny Diaz and Franklin to try and play a lot of bodies in this one, but the standard is the standard and look for them to keep Delaware off the board and pitch a shutout in this one. 
Penn State has 3 quarterbacks throw a touchdown
As of Friday night, Vegas has yet to even release a point spread on this game, but if we do get one, expect it to be north of 40 points in favor of the Nittany Lions. 
Penn State should outclass Delaware all over the field, even when they start to rotate in their 2nd and 3rd string players.
I would be surprised if we saw Drew Allar and the rest of the starting cast take any snaps after halftime, which means we should see plenty of Beau Pribula and even freshman Jaxon Smolik. 
We saw Pribula run one in last week for 6 points, but expect him to throw one in this game and the 4th quarter may be solely for Smolik as this game gets out of hand.
If Smolik and the rest of the young players are in, it would behoove Yurcich to let them run the offense and let Smolik throw the ball around a little bit. 
All three signal callers toss a touchdown in this one. 
Penn State wins by 50+ points 
As we mentioned earlier, there is still no point spread on this one at the time of writing this on Friday evening, but it should be anywhere north of 40+ points. 
It wouldn't be all that surprising for the Nittany Lions to come out sluggish in a noon start after last week's primetime kick in a buzzing stadium, with the fourth largest attendance in Beaver Stadium history. 
Even if they do, once they get rolling it should be smooth sailing for the Lions.
I don't see how Delaware keeps Penn State's offense under 50+ points and points will be few and far between for the Blue Hens when they do have the ball. 
Franklin will have no urgency to run it up on them, but it may be hard to keep this one in control.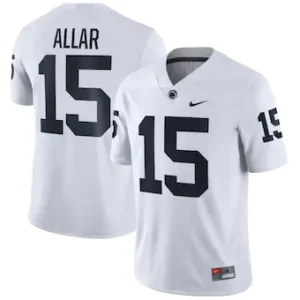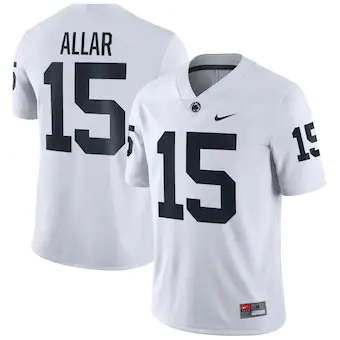 A note to our readers; If you make a purchase through one of our affiliate links, we may receive a commission
About Author