Will Penn State Football QB Drew Allar Rise to The Moment in Week 1? NBC Analysts Weigh in
The Bright Lights of Saturday Prime time head to Beaver Stadium for the Debut of NBC Big Ten Saturday Night, with the network's first ever broadcast being No. 7 Penn State Football hosting West Virginia.
Before the Nittany Lions kickoff a 2023 campaign that begins with legitimate College Football Playoff aspirations, a pair of former Penn State greats, who are part of NBC's Big Ten Saturdays, shared their thoughts on quarterback Drew Allar. 
Penn State Football is now Allar's team, as the former No. 1 overall prospect in his recruiting class is set to make his first career Beaver Stadium start against the Mountaineers.
Last season, in 10 appearances, Allar completed 58.3 percent of his passes for 344 yards with four touchdowns, and zero interceptions.
Todd Blackledge and Michael Robinson know a thing or two about what it takes to win big-games for Penn State, and they'll be in town for this year's season-opener.
Blackledge is the lead color analyst for Allar's first start on Saturday night, and Michael Robinson is a co-host of NBC's pre-game show, which will be broadcasting from State College on Saturday morning.
Before Blackledge and Robinson arrived in Happy Valley for Saturday's matchup, the two former Lions signal callers shared their expectations for Allar in Week 1, and beyond, during a conference call with the media:
Todd Blackledge
"He's going to learn and grow and he's got the talent to be a great player. But, I don't think that's going to happen overnight.
"It's just not something that — I don't care how many stars you have in front of your name, from the recruiting analyst — you still have to play and grow and learn as a starting quarterback. I think he'll do well."
Michael Robinson
"He's going to have to make big-time throws. A lot of people are saying, from an arm-talent standpoint, he's probably the best or one of the best that has ever come out of the school. And that's a tremendous amount of pressure."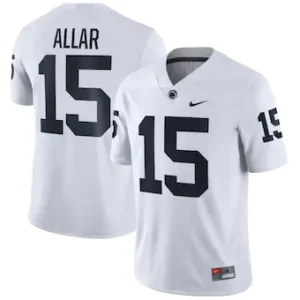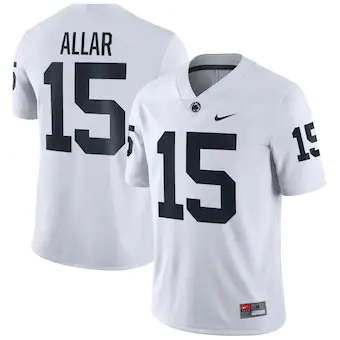 A note to our readers; If you make a purchase through one of our affiliate links, we may receive a commission
About Author