WATCH: Penn State Football QB Drew Allar's Passing Coach Shows How Offseason Training Led Directly to Success
Head of QB Excelerate and private quarterback coach of Penn State Football quarterback Drew Allar, Brad Maendler, took to twitter Tuesday to show how Allar's offseason work at QB Excelerate has directly led to Allar's success in Penn State's offense in 2023.
Allar has excelled in his first two starts for Penn State Football in 2023, earning Penn State's Offensive Player of the Game both weeks and earning the Big Ten's Offensive Player of the Week against West Virginia.
In two games this season, Allar has racked up 529 passing yards and four passing touchdowns.
The most impressive part of Allar's game in 2023 has been his mobility in the pocket and his ability to keep his eyes downfield and make plays on the run.
On Tuesday, Maendler showed off a portion of Allar's work at QB Excelerate that directly led to Allar's success throwing on the run and finding receivers through traffic in the backfield.
In the tweet that included the video of the workout, Maendler uses the phrase "Practice how you play!"
The video goes on to show Allar's first touchdown pass of the season, where Allar climbs the pocket evading West Virginia defenders before hitting KeAndre Lambert-Smith for a 72-yard touchdown followed by Allar working on similar mobility drills at QB Excelerate. You can watch the video linked in the tweet here:
Practice like you play! @AllarDrew #QBX🎯💪🌪 pic.twitter.com/D3qqxUe6zD

— Brad Maendler (@BradMaendler) September 12, 2023
When Allar began working with Maendler, Allar was ranked as a three-star prospect that ranked outside of the top 400 players in the country according to the 247 sports player rankings for the 2022 class.
By the time Allar signed with Penn State, Allar had reworked his throwing motion with Maendler and was ranked as a five-star prospect that ranked 3rd overall in the 247 Sports 2022 class.
On breaks from Penn State, Allar continues to return to Ohio to work with Maendler and continue his development, including this past spring and summer. Along with Allar, four-star Penn State quarterback commit Ethan Grunkemeyer works with Maendler, including working out with both Maendler and Allar in May.
The 814 is gonna like this one…Penn St QB Drew Allar and Penn St commit Ethan Grunkemeyer 🔥🔥🔥

Hands by @king_mt8 @jackson_wiles5 @GavinGrover87 @Cooper_Neel12 #WeAre#QBX🎯💪🌪 pic.twitter.com/QgA8XnN2ZC

— Brad Maendler (@BradMaendler) May 28, 2023
As Penn State Football progresses through the season, Nittany Lions fans can hope that Allar's development under Maendler continues to shine through as Allar takes the Big Ten by storm and tries to lead Penn State to new heights as Penn State tries to break through to the College Football Playoff for the first time in program history.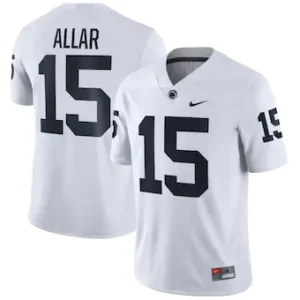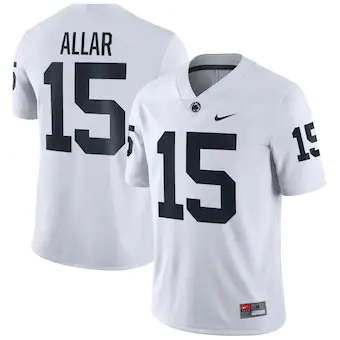 A note to our readers; If you make a purchase through one of our affiliate links, we may receive a commission
About Author