Drew Allar Report Card as QB Hits Stride Leading Penn State Football Past Maryland
Just two weeks removed from his worst game as the starting quarterback for the Nittany Lions, Drew Allar turned in his best performance to date as he led Penn State Football to a 51-15 thumping of Maryland.
Allar led the Nits with long, methodical drives, scoring on six of their first eight that led to 38 points before the sophomore star was pulled early in the 4th quarter. 
The Penn State sophomore even made chicken salad out of, well, you know, on a botched "Philly Special" attempt.
The first half was smooth sailing for Allar as he capped off scoring drives of 8 plays, 44 yds, 8 plays, 79 yards and 12 plays, 79 yards with three of his four touchdown passes giving PSU a comfortable 21-7 lead over the Terrapins at the half. 
Allar finished the day 25-of-34 for 240 yards and four touchdowns. His quarterback rating was an eye popping 171.6 as he completed 73.5% of his passes on the day.  But Allar's biggest gift has been his ability to protect the football. 
Once, again the big fella did not throw an interception and after nine games has only thrown one pick versus 16 touchdown passes so far this season.
Drew Allar Grade vs. Maryland: A
Allar gets an "A" for his performance today and his confidence doesn't appear to be shaken in the wake of the Ohio State debacle. 
That's a good thing for Penn State and for the first year quarterback with the specter of the number No. 3 Wolverines looming over Happy Valley.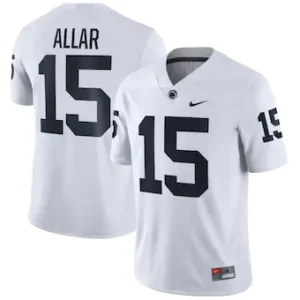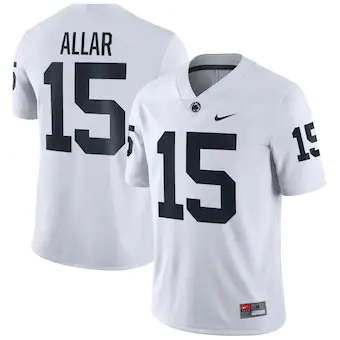 A note to our readers; If you make a purchase through one of our affiliate links, we may receive a commission
About Author