Penn State Football: These Position Groups Have Developed Best During James Franklin Era
The Penn State Football program has produced no shortage of NFL talent during the 10 years under the leadership of head coach James Franklin.
Since Franklin's arrival in Happy Valley, 46 Penn Staters have heard their names called during the NFL draft, 37 of those in the past six years.
While the program has been enjoying NFL draft success rarely seen in program history, which position groups have benefited the most from Franklin's tutelage?
Position Groups James Franklin has Developed Best at Penn State Football
1) Tight end
Its safe to say that Penn State has had an "Ace" up its sleeve with tight ends in the Franklin era.
Mike Gesicki started the trend of second-round tight ends with phenomenal careers in Happy Valley when he entered the program in 2014. At the time Gesicki was drafted in the second-round in the 2019 NFL draft, he left Penn State with the tight end record for catches, yards, and touchdowns.
Gesicki's touchdown record was short lived however, as Pat Freiermuth took over where Gesicki left off in 2019 and caught a program tight end record 16 touchdowns before becoming a second-round pick himself in the 2021 NFL draft.
Last season, Penn State saw its latest member of the elite "Aces" position group once again get drafted in the second round in the 2023 NFL draft.
With Theo Johnson and Tyler Warren entering 2023 as the starting tight ends for Penn State and freshman Andrew Rappleyea already getting hype, the "Aces" aren't going anywhere and should continue to be one of the best developed position groups for Penn State for years to come.
2) Defensive back
With 11 defensive backs drafted since 2015, the Penn State defensive back room has been the deepest position group developed during the James Franklin era.
Although Penn State's streak of not having a defensive back drafted in the first round of the NFL draft continued for another year when Joey Porter Jr. slipped out of the first round to number 32 overall in the 2023 NFL draft, Penn State Football has produced plenty of underrated talent at the position.
The biggest development came from two JUCO products from Lackawana County Community College, in Ji'Ayir Brown (third-round pick in 2023) and Jaquan Brisker (second-round pick in 2022).
With Kalen King already projected by many outlets to be one of the top corners in the 2024 NFL draft, Penn State may finally break the no first round pick streak at defensive back.
Johnny Dixon and Keaton Ellis are also prospects to watch entering a pivotal year for each to move up draft boards this season.
Cornerbacks coach Terry Smith and safeties coach Anthony Pointdexter are among the most respected coaches at their positions and it shows with the respect given to Penn State's defensive back room across college football.
3) Wide receiver
Wide receiver development has been hot and cold at Penn State in the James Franklin era.
Penn State Football has seen some program-changing wide receivers come through the ranks but has also seen disappointment with development under two receivers coaches David Corley and Taylor Stubblefield.
However, five Penn State wide receivers have been selected since 2014, including four in the first three rounds.
Chris Godwin turned a monster Rose Bowl game in 2016 into a third-round NFL draft selection.
Meanwhile, DaeSean Hamilton left Penn State as the all-time leader in receptions and second in yards, turning his incredible career into a fourth-round selection in 2018.
Then there's KJ Hamler, one of the most electric players Penn State has seen in the past decade. Hamler was a second-round selection in 2020. 
Jahan Dotson, a signing day flip for James Franklin, became one of the best wide receivers in program history before becoming only the second offensive first-round pick from Penn State under James Franklin.
While there are other positions that have produced a ton of NFL talent, running back and linebacker specifically, I kept those off the list because of the high recruit rankings of the players being drafted in those positions.
The question now becomes, will these position groups remain the bread and butter for Penn State's NFL draft picks, or will another position group take over for Penn State's future draft potential?
One position group to keep an eye on is offensive line.
With Olu Fashanu headlining the 2024 NFL draft class already and incredible young talent in Drew Shelton and Landon Tengwall, Penn State may be well on its way to a run on offensive linemen in the upcoming drafts.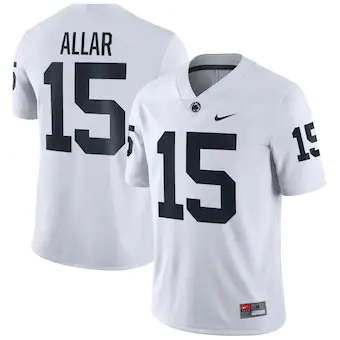 A note to our readers; If you make a purchase through one of our affiliate links, we may receive a commission
About Author