3 Things Penn State Football Must Fix Before Facing Delaware
Penn State Football earned a comfortable win over West Virginia Saturday night in Drew Allar's debut as the Nittany Lions' starting quarterback. While Allar and the offense put up 38 points in a resounding win, there were plenty of mistakes and miscues to clean up moving forward for Penn State.
3 things Penn State must Football fix before facing Delaware Saturday.
Kicking game
This issue was the most obvious from Saturday night.
Starting kicker Sander Sahaydak missed two field goals of under 40 yards in the final three minutes of the first half before being replaced by senior transfer Alex Felkins.
While neither miss affected the outcome of the game, both could have helped Penn State turn the momentum against West Virginia going into halftime.
Instead of going into halftime 17-7 or 20-7, Penn State Football only took a one score lead into half Saturday night due to the two missed field goals.
Penn State was able to come out of halftime and score 17 unanswered points to blow the game open before a garbage time touchdown by West Virginia against Penn State's reserves.
Penn State must figure out its kicking situation before it ends up changing the outcome of a closer game later this season. Whether it was first game nerves for Sahaydak or not, as a top 10 team with College Football Playoff aspirations, Penn State cannot afford to trot a kicker out that cannot consistently be relied upon on kicks under 40 yards.
Delaware should present a few opportunities for both Sahaydak and Felkins to get game reps to continue the kicking competition from fall camp. Penn State needs to have confidence in a starting kicker when going onto the road against Illinois in week three and should try to figure out the competition this week in practice and against Delaware Saturday to make that determination.
Offensive line
Penn State's offensive line on paper could be the best offensive line in the James Franklin era at Penn State, even with the unexpected medical retirement of Landon Tengwall.
However, Saturday, the offensive line did not reach this high potential, with quarterback Drew Allar facing pressure throughout the night.
Allar did a great job escaping the pressure and throwing on the run, but for the offense to be its most effective, Penn State must figure out how to keep the pocket clean and give Allar time to make his reads. On a very positive note, Penn State was able to rotate plenty of bodies along the offensive line Saturday night, with at least four different players at tackle and three different players at guard getting playing time against West Virginia throughout the game before the fourth quarter.
Now, facing a lower tier opponent, Penn State has an opportunity to figure out the starting offensive line and rotational pieces before facing its first Big Ten test on the road in week three against Illinois.
Defensive pressure on QB
Another unit that was supposed to be a strength for Penn State was the defensive line, particularly the defensive ends.
Penn State has a projected first round pick in Chop Robinson and two other highly regarded ends in Dani Dennis Sutton and Adisa Isaac who all, before the season, were projected to wreak havoc in offensive backfields. Saturday, WVU quarterback Garrett Greene's slipperiness frustrated Penn State's defensive ends as they often over pursued into the backfield to watch Greene take off running on broken passing plays.
Penn State's defensive line ended the game with three sacks, none of which came from a defensive lineman.
In fact, Penn State's starting defensive ends only combined for four total tackles and one tackle for a loss.
The talent is there at the position, so defensive coordinator Manny Diaz must figure out how to use the scheme and play calling to make Penn State's defensive ends more effective getting pressure on the quarterback. While West Virginia's offensive line is very experienced and one of the better offensive lines Penn State will see this season, getting Penn State's highly regarded defensive line to be more effective at getting pressure on the opposing quarterback needs to be a priority Saturday against Delaware.
Penn State should not struggle to get a win against Delaware. However, with Penn State having to travel to play on the road at Illinois in week three, there are plenty of things that Penn State should use the Delaware game to fix before heading on the road for their first Big Ten test of the season.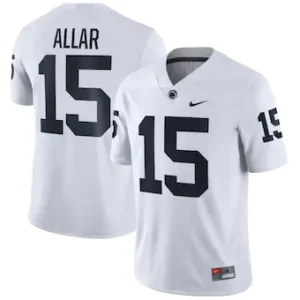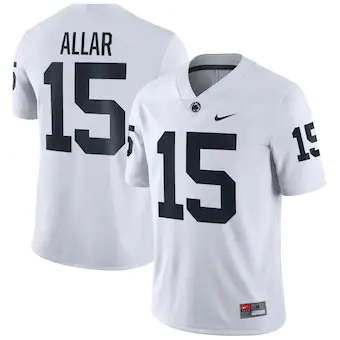 A note to our readers; If you make a purchase through one of our affiliate links, we may receive a commission
About Author