KeAndre Lambert-Smith Establishes Himself as Nittany Lions' No. 1 WR
Coming into the 2023 season, KeAndre Lambert-Smith established himself as Penn State's WR1. After the Nittany Lions' blowout Week 1 victory, Lambert-Smith left no doubts.
With Penn State's top two receivers from 2022 off to the NFL in Parker Washington and Mitchell Tinsley, Lambert-Smith found himself as the most experienced receiver on Penn State's roster, now in his fourth year with the program.
Lambert-Smith has been seen for a couple years now as a very talented wide receiver, that has not put it all together at the same time for Penn State.
After a sophomore campaign in 2021 with 34 catches for 521 yards and three touchdowns, including an 83-yard touchdown against Villanova that was good for the eighth longest pass in Penn State history, many thought 2022 would be the breakout year for Lambert-Smith. For whatever reason, that did not come to fruition for most of 2022, as Lambert-Smith did not tally more than 4 receptions or 60 receiving yards until Penn State played Michigan State in the final week of the regular season.
Something changed for Lambert-Smith in that Michigan State game, however.
Against the Spartans, Lambert-Smith became the only receiver in Penn State history to both catch a touchdown and pass for a touchdown in the same game when Lambert-Smith caught five passes for 83 yards and a touchdown and completing a 48-yard touchdown pass.
His breakout campaign continued a little over a month later in Penn State's Rose Bowl win over Utah, where Lambert-Smith caught three passes for 124 yards, including an 88-yard touchdown pass (the fourth longest play in Penn State history). His 41.3 yards per catch is a Penn State bowl record.
Now, entering his fourth season in Happy Valley, Lambert-Smith is ready to put the entire nation on notice and put a full season together.
In Week 1 against West Virginia, Lambert-Smith did just that.
Calling himself "Big Play Dre", Lambert-Smith found the endzone twice Saturday, including on the fourth play of the game on the receiving end of Drew Allar's 72-yard touchdown pass.
On the night, Lambert-Smith collected four receptions for 123 yards and the two touchdowns to lead Penn State to a 38-15 victory. Big Play Dre's big night earned him a helmet sticker from Big Ten Network's Nicole Auerbach, as one of the top three individual performances of the week in the Big Ten.
𝗪𝗲𝗲𝗸 𝟭 𝗛𝗲𝗹𝗺𝗲𝘁 𝗦𝘁𝗶𝗰𝗸𝗲𝗿𝘀 🤩@NicoleAuerbach
▶️ KeAndre Lambert-Smith
▶️ Roman Wilson
▶️ Gavin Wimsatt@HowardGriffith
▶️ Drew Allar
▶️ Tyler Nubin
▶️ Chez Mellusi & Braelon Allen#B1Gtoday pic.twitter.com/OdkioVWs1W

— Big Ten Football (@B1Gfootball) September 4, 2023
KeAndre Lambert-Smith's Role in Penn State's Offense
Lambert-Smith's connection with starting quarterback Drew Allar could help both players as Penn State looks to reach lofty expectations for the season.
If Lambert-Smith can continue to showcase the talent Penn State fans have seen in glimpses the past three seasons, he could position himself as one of the best deep threats in the Big Ten conference and possibly all of college football.
He has a quarterback with the arm talent to get the ball to him if he can get open down the field and the Penn State running game can create opportunities for Lambert-Smith to get single coverage.
The connection between Allar and Lambert-Smith is one for the entire nation to keep an eye on as the season progresses and the pair has more time to establish their rhythm on the field.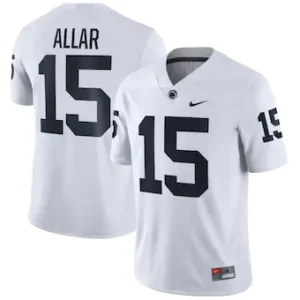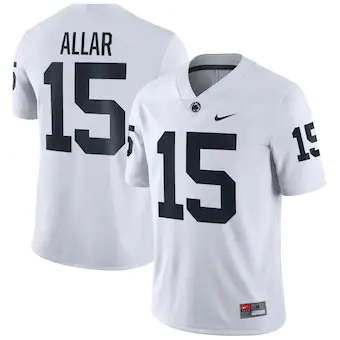 A note to our readers; If you make a purchase through one of our affiliate links, we may receive a commission
About Author