Penn State Football's reasons for optimism Week 1 vs. Purdue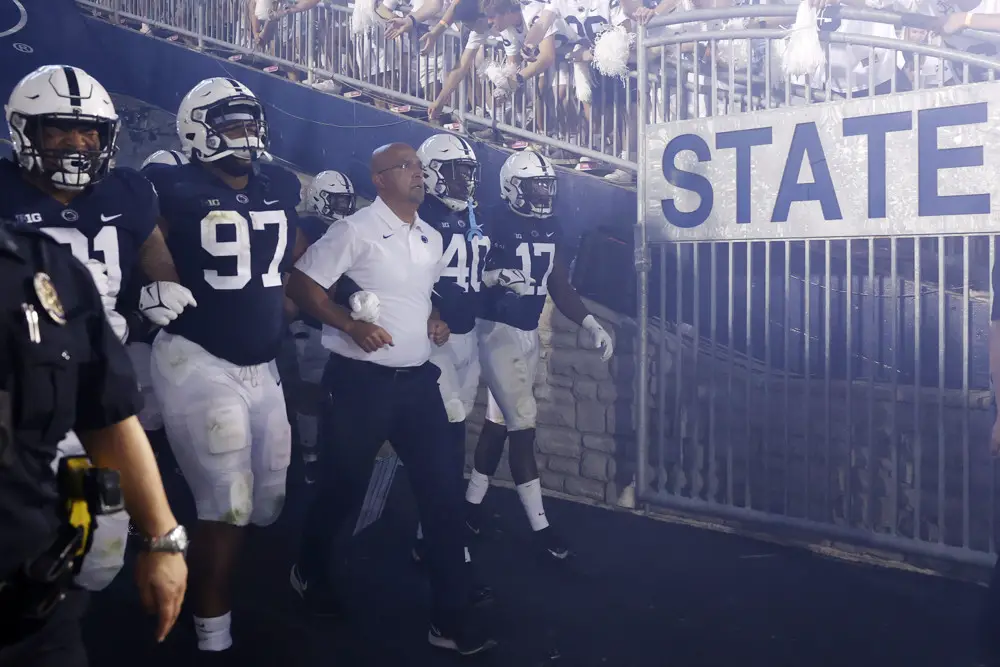 Penn State Football is just 84 days away from a trip to West Lafayette, in which the Nittany Lions will open their 2022 season in a clash with the Purdue Boilermakers.
The game marks a third consecutive season in which Penn State Football will open the season on the road against a Big Ten opponent, but the program has gotten a few bits of good news as the season opener nears.
Last month it was reported that Purdue wide receiver Milton Wright has been ruled academically ineligible for the season, meaning the Boilermakers will be without their returning wide receiver from a year ago.
Wideout David Bell was the go-to-guy in this offense a season ago with 93 catches for over 1,200 yards to go with six touchdowns, but he is off to greener pastures after the Cleveland Browns selected him in the third round of the NFL Draft this past April.
Wright, who was second on the team in receiving last season with 57 receptions, 732 yards and seven touchdowns figured to be primed for a breakout campaign in 2022.
With Wright to miss the entire season and Jackson Anthrop off to the NFL, the Boilermakers will be without their top three receiving targets from a year ago when Penn State Football comes to town in week one.
Facing what should be a very formidable Nittany Lions secondary led by Ji'Ayir Brown and Joey Porter Jr., Purdue quarterback Aidon O'Connell might have to carry the offense on his shoulders.
It will be a big chance for one of the more hyped quarterbacks of the offseason to prove to the college football world he is the real deal if he can lead Purdue to a victory Week 1.
A vital defender returns for Penn State Football
The second bit of good news for Penn State Football came Wednesday when head coach James Franklin met the media and announced that defensive tackle PJ Mustipher should be ready to go by the season opener.
<<< Buy the official 2022 Penn State White Out T-Shirt >>>
Mustipher, a fifth-year senior who is back after suffering a season ending injury against Iowa last year in week six, is a vital part of the Nittany Lions defense.
Not only is Mustipher their best run defender along the interior of that defensive line, he is a locker room leader and captain of this team.
Mustipher was sorely missed last season after the injury, as Illinois handed Penn State Football their most devastating loss of the season in the week following his injury, running for 357 yards against the Nittany Lions.
Mustipher did not participate in the spring game earlier this offseason, but if he is back for the clash with Purdue, that is an enormous boost to Many Diaz and this defense.
Going on the road is never easy in the Big Ten, doing so in Week 1 is an ever tougher task, so having one of the anchors of this current program would bode very well for Penn State Football.
Show off your dedication to the Penn State Nittany Lions with this sweet Mascot statue. This decorative piece features bold colors that make it the perfect addition to any home or garden. Modeled after the team's beloved mascot, this hand-painted polystone statue is suitable for indoor and outdoor use, so no matter where you place it, your Penn State Nittany Lions pride will be on full display.
Note to readers: if you purchase something through one of our affiliate links we may earn a commission.
About Author