Penn State Football vs. Ohio State: Nittany Lions Reasons for Optimism, Worry
Penn State Football vs. Ohio State, a tradition that dates back over 100 years to 1912. OSU has been on the winning end for six painful games in a row now including four straight two-score victories. 
This has been one of the best starts to a season for James Franklin in his 10th season in Happy Valley. The program has been clamoring for that missing CFP trip for too long now, and it's time for Franklin's team to break through the glass ceiling looming over its head.
The Nittany Lions are looking to be the fourth Big Ten team to make the CFP behind OSU, Iowa, and Michigan. It all starts this weekend vs the bitter Buckeyes in Columbus, Ohio. 
A noon kickoff will include morning festivities and energy will be rocking through the Shoe all game long.
Penn State has to find a way to control the game early and find some momentum to get a quick start.
Two reasons for optimism and one reason to worry for Penn State Football this week
Reason No. 1 to be Optimistic: Penn State Football has the better QB in the matchup
This game has the opportunity for Drew Allar to make this a signature moment in his already impressive career so far at Penn State.
This game would be the crown jewel of his 1.5 seasons and to beat this OSU team on the road would be even more special and impressive. 
This isn't to take away from Kyle McCord and what he's capable of. He's got an impressive 1,651 yards with an 11:1 TD/INT ratio. McCord has stepped up for the Buckeyes and helped navigate them to another undefeated start as well, and squarely in the conversation for the CFP. 
However, Allar was recruited to come to Penn State to win games like this in these kinds of hostile enemy environments.
Allar has the arm needed to win games throwing downfield but more importantly he's shown some underrated athleticism navigating the pocket and finding guys open for first downs. Allar is vying with JJ McCarthy and McCord for the "Best QB" in the Big Ten.
Winning head to head matchups like these goes a long way towards settling those arguments. 
Reason No. 1 to be Worried: The OSU WRs. 
Make no mistake about it. Ohio State has become the juggernaut factory for NFL wide receivers.
Add in Offensive Coordinator, Brian Hartline, uses aggressive concepts to get his guys open downfield. The ex NFL WR & OSU WR Coach himself, Hartline uses numerous ways of attacking defenses to gain yards both underneath and over the top. Using his top two weapons in Marvin Harrison Jr. and Emeka Egbuka, it's easy for OSU to stretch the field both horizontally and vertically. 
These are the two toughest receivers Penn State Football has faced all season and may face all year.
Harrison is one of the most talented players this team will go up against at any position the entire season. All it takes for either player is one blink of an eye, one misstep to go wrong for them to take the top off a defense.
PSU must stay disciplined in the defensive backfield and look for the safeties to pay attention to these two the whole game. 
Reason No. 2 to be Optimistic: Penn State's front seven vs the OSU OL.
The trenches will define this game.
Penn State has been ferocious on defense this year, swarming to the ball and coming up with sacks and turnovers each week in bunches. 
OSU has only allowed 10 sacks so far but they haven't faced as talented and deep a front seven like the Nittany Lions.
The key to their offense is all timing and rhythm, they play uptempo and try to keep the defense guessing and jumping on their feet at the snap. McCord likes to get the ball out quick and give it to his guys in space to give them the chance to make plays and gain YAC. 
Look for Adisa Isaac and Chop Robinson to come alive in this game. If both players can set the tempo off the EDGE, the attention paid to both of them should give opportunities for the tackles to win inside and free up more space for blitzers.
OSU has struggled to run the ball most of the year or really established themselves to road-grade teams upfront, Penn State's front seven has to come packing a punch every snap. With Chop and Isaac causing issues on the DL and Curtis Jacobs and Dom DeLuca running around behind them, this defense is equipped to stop the high-octane OSU offense.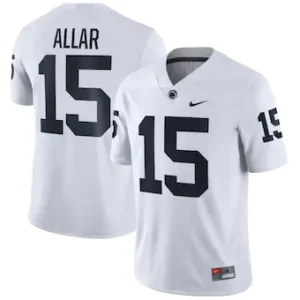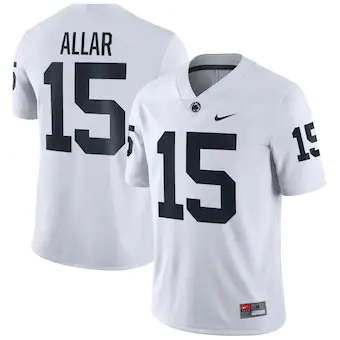 A note to our readers; If you make a purchase through one of our affiliate links, we may receive a commission
About Author