No. 7 Penn State Football Coasts Past West Virginia 38-15 | 3 Takeaways
Penn State Football started the season with a 38-15 win over the West Virginia Mountaineers Saturday night in front of a raucous Beaver Stadium crowd.
The Nittany Lions rushed for 146 yards, with Nick Singleton leading the way with 70 yards on 13 carries with a touchdown. Kaytron Allen pitched in with 51 yards on ten carries.
3 Key Takeaways from Penn State Football winning in dominant fashion
Drew Allar was Amazing
In his first career start, Drew Allar played outstanding football; he passed for 325 yards and tossed three touchdown passes on 21 for 29 passing.
Allar looked confident and extended plays with his legs. He only made one questionable throw and looked poised in the pocket for the Nittany Lions.
Allar spread the ball around and hit nine different receivers.
"This summer was huge for us," Allar told reporters after the game. "I think it really paid off with all the work that we put in and through fall camp and (KeAndre) had a really good game tonight and so did a lot of receivers."
Penn State Receivers Showed up
Penn State has a solid running game, but the receiving core showed up on Saturday. KeAndre Lambert-Smith showed why he is the No.1 receiver by catching four passes for 123 yards and two touchdowns.
One of his touchdowns was a 72-yard catch from Allar.
Harrison Wallace III had seven catches for 72 yards, while Flordia State transfer Malik McClain added four for 58 yards and a touchdown.
The Nittany Lions receivers will have a chance all year to make plays with teams gearing up to slow down their rushing attack.
Defense, Defense, Defense
The Nittany Lions defense was as advertised against the Mountaineers.
In the first three quarters, they only gave up 198 yards and 308 yards for the game. Penn State did give up 146 yards rushing but only allowed 3.7 yards per carry.
Many of West Virginia's rushing yards came on broken plays for quarterback Garrett Greene.
Linebacker Curtis Jacobs led Penn State in tackles with ten and had one sack. The Nittany Lions had constant pressure on the night, sacking Greene six times.
Penn State was also stuck in coverage; they only gave up 162 passing yards. The Nittany defense will be dangerous all year; they play fast and physically.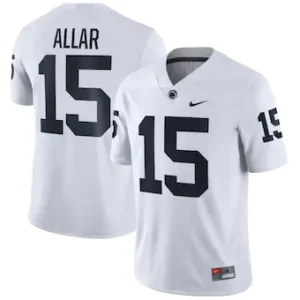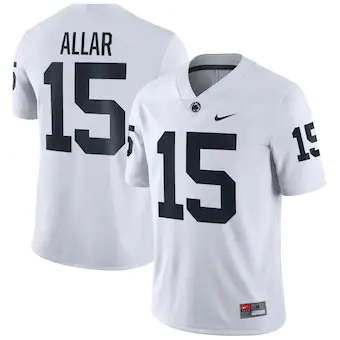 A note to our readers; If you make a purchase through one of our affiliate links, we may receive a commission
About Author