College Football Playoff Rankings: Penn State Football Gets Plenty of Respect from Committee
Penn State Football is ranked in the first release of the College Football Playoff rankings for the first time since 2019.
The Nittany Lions enters the rankings at No. 15 as the fourth-highest 2-loss team in the country.
Penn State Football is also ranked ahead of 2 one-loss teams in Illinois (No. 16) and UNC (No. 17). The ranking is 1 spot higher than the AP and Coaches Poll for week 10. Penn State is in a good position to finish in the Top-10 and New Year's Six Bowl game berth if Lions finish 4-0 down the stretch.
Notable takeaways from the rankings
Tennessee enters this first ranking No. 1, as they prepare for their big matchup in Athens, against Georgia.
The Volunteers have had impressive wins over Alabama, LSU, and Kentucky.
Ohio State came in at No. 2 and the committee seemed to be impressed with their win over Penn State Football.
Georgia is ranked at No. 3, with many looking toward a weak schedule and struggles against Kent State and Missouri as the reason they are lower.
Clemson is the surprising team in this ranking coming in at No. 4 over Michigan (No. 5), Alabama (No. 6), and TCU (No. 7). The Tigers won't really be tested until the conference championship game so there is a chance to walk right into the playoffs 13-0.
Michigan appears to be dinged for their weak non conference schedule and are left out of the initial top 4. Another shock was one loss Alabama being ranked over TCU despite the Horned Frogs having many quality wins and being unbeaten.
<< BUY PENN STATE NITTANY LIONS GEAR >>
What will it take for Penn State Football to move up in the poll?
If Penn State Football finishes the year 10-2, they will most likely be in the Top-10, and get a berth in a NY6 bowl.
Likewise, if Ohio State and Michigan both make the playoff Penn State Football could find itself in the Rose Bowl as the next highest ranked team.
Other possible destinations could include the Orange or Cotton Bowl.
There are plenty of ranked matchups ahead of Penn State Football, so there will be teams falling as the season continues not even taking account of upsets. Winning by significant margins will determine how high they can climb, but the Nittany Lions will get a chance to show they can rebound by finishing the season 4-0.
Key Games to watch Week 9:
No. 1 Tennessee @ No. 3 Georgia           3:30pm/CBS
This is one of the most highly anticipated matchups of the college football season. The winner will be in the driver's seat for the SEC West and will be the representative for the Championship game. Tennessee has enough quality wins to possibly take a close loss and make the playoff 11-1. Georgia doesn't have a ton of big games left on the schedule for that luxury making this a must win. Despite the rankings, Georgia enters this matchup as an 8.5 home favorite.
No. 6 Alabama @ No. 10 LSU           7:00pm/ESPN
This game has been gaining more and more steam as the weeks have passed. With the Tigers entering the first rankings in the Top 10 it has even more influence as Alabama looks to add a quality win to the schedule.
The winner of this game also will be in line to win the SEC West and go to the conference championship game. While LSU isn't in the mix to make the playoffs, an SEC Championship and Sugar Bowl appearance are still in the cards for Brian Kelly's first year.
With Tennessee and Georgia getting the 3:30 CBS slot this game will be a night game in Death Valley, a place nobody wants to play. Alabama enters as a 13.5-point road favorite.
No. 24 Texas @ No. 13 Kansas State              7:00pm/FS1
Texas is the only 3-loss team in the first round of CFP rankings and have a tough road test with No. 13 Kansas State. This is a crucial matchup in the Big 12 title race with Kansas State currently sitting at 4-1 and Texas 3-way tie for 3rd at 3-2 in conference. While neither team is in contention for the playoff, they both still have a chance to win the Big 12 and garner a Sugar Bowl appearance. Texas enters as a 2.5-point road favorite.
No. 21 Wake Forest @ No. 22 NC State           8:00pm/ACCN
This matchup has the least interest from the public with the number of good games this weekend but there is a lot on the line. Both teams will need to win to stay in the rankings. That will be important if either hopes to climb high enough to make a NY6 bowl game.
Currently the highest ranked ACC team will make the Orange Bowl if Clemson goes to the playoff and there are others at large slots that a 10-2 team could certainly fill. Wake Forest will look to rebound after their pitiful performance against Louisville last week while NC State looks to get back on track with their backup QB after squeaking by Virginia. Wake Forest opens as a 4.5-point road favorite.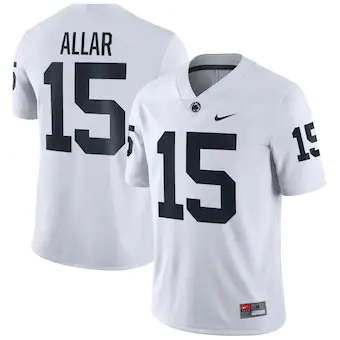 A note to our readers; If you make a purchase through one of our affiliate links, we may receive a commission
About Author