3 Factors that Could Help Drew Allar alleviate MAJOR Sean Clifford, Trace McSorley Weakness
Due to a few factors, Penn State's offense under head coach James Franklin has always attempted to involve a mobile quarterback.
In Franklin's first year at Penn State Football, this was due to a lack of depth along the offensive line that was decimated from NCAA sanctions and led to 44 sacks of a not very mobile Christian Hackenberg.
After an injury forced Hackenberg to exit the Taxslayer Bowl against Georgia in 2015, the Trace McSorley era in Happy Valley began, as did the streak of Penn State quarterbacks getting injured.
Over the next 7 years, Penn State has seen Trace McSorley and then Sean Clifford set all-time records for Penn State in quarterback wins, passing yards, completions, and passing touchdowns, but also both quarterbacks limited for lengths of time with nagging injuries.
So, what is behind the injury weakness from Penn State's quarterbacks?
How Drew Allar Can Avoid The Fates of His Predecessors
Finding the Source
Overuse in running game
Since 2016, Penn State's quarterbacks have accounted for 33.7 percent of rushing attempts by the Nittany Lions.
In 2020, Penn State's quarterbacks accounted for a staggering 45.8 percent of rushing attempts.
Only once in the past 7 seasons has Penn State's quarterback room accounted for less than 29 percent of the total rushing attempts by the team, 2022. Penn State has also seen plenty of injuries to quarterbacks in the past 7 seasons.
In 2018, Trace McSorley injured his right leg against Iowa before returning to the field to finish the game.
McSorley would finish the rest of the season "less than 100 percent" before breaking his foot in his final game, the 2019 Citrus Bowl.
While McSorley's injury did not occur on a rushing play, his running ability and overall effectiveness were impacted by the injury and repeated shots on rushing plays the rest of the season.
Before the injury during the Iowa game in 2018, McSorley averaged 5.6 yards per carry. After the injury, McSorley averaged only 3.4 yards per carry. 
Likewise, McSorley's successor Sean Clifford exited games against Ohio State in 2019, Iowa in 2021, and Michigan in 2022 with various injuries.
After each injury, Clifford was limited in his return to action and his effectiveness and rushing ability suffered.
In the games following Clifford's injury against Iowa in 2021, Clifford accounted for negative 10 rushing yards for the remainder of the season (in college quarterback sacks count as negative rushing yards).
Quarterback hits in the backfield
As mentioned earlier, Penn State has had its fair share of quarterback hits in the backfield because of offensive line depth in the years following the NCAA sanctions.
Since James Franklin took over as head coach of the Nittany Lions, Penn State has ranked inside the top 50 only twice in sacks allowed per game, ranking 40th in both 2016 and 41st in 2022.
In every other season under Franklin, Penn State has been ranked lower than 75th in the nation. Overall, in the past 7 seasons, Penn State has averaged 2.4 sacks allowed per game.
With so many hits in the backfield, it is hard for a quarterback to stay healthy over the course of a season.
3 factors that could help Drew Allar to limit this weakness
So, what can help Penn State and Drew Allar limit the injury potential in 2023. Here are three factors that can help.
1. Size
One major difference between Allar and both Trace McSorley and Sean Clifford is the rising sophomore's size.
On Penn State's 2023 roster, Allar measures six-foot five inches and 243 pounds, compared to Trace McSorley (six foot, 201 pounds) and Sean Clifford (six-foot two inches, 212 pounds).
Drew Allar has also taken well to Penn State's strength and conditioning program, with his weight up 17 pounds since signing with the Nittany Lions in December 2021.
Allar's larger frame should help him withstand hits over the course of the season better than his predecessors.
2. Better offensive line play
Penn State is set to enter the 2023 season with James Franklin's best offensive line at Penn State on paper.
In 2022, Penn State's offensive line helped Penn State rush to its best clip since 2019, averaging 4.8 yards per attempt.
The offensive line also allowed the fewest sacks per game under James Franklin in 2022 at 1.6 sacks against per game.
With all five projected starting lineman having at least some starting experience under their belts, Penn State's offensive line play could improve on the 2022 offensive line's statistics in 2023.
Led by a left tackle that projects to be the number one tackle in the 2024 NFL Draft and one of the best offensive lineman in college football next season, Drew Allar should have more protection on the offensive line than McSorley or Clifford had at Penn State.
3. Limit rushing attempts
Another factor that could help Allar stay healthy throughout the course of the season would be offensive coordinator Mike Yurcich limiting his use in the running game.
With two excellent young backs returning for Penn State in Nick Singleton and Kaytron Allen, Penn State should make Drew Allar less of a focus in the running game.
While pulling in the option is necessary to keep the defense honest at times, Yurcich should call less designed quarterback run plays to keep Allar healthy.
Additionally, with better offensive line play as mentioned above, Allar should have less of a need to scramble out of the pocket and run for yards on broken passing plays like McSorley and Clifford had to do at times throughout their careers at Penn State.
Beau Pribula could also be a Tommy Stevens/ Will Levis "Lion" option out of the backfield for Penn State in 2023 with Franklin raving about the redshirt freshman quarterback that "everybody in [Penn State's] program has a lot of respect for". In the transfer portal era, it is necessary to do everything possible to keep a backup quarterback around. Pribula has been "very active in the NIL space" which is one aspect of keeping a backup quarterback happy, the other would be playing time.
With Pribula's athletic ability, getting the rising sophomore a designated role on the field could go a long way in keeping the quarterback in Happy Valley and giving Penn State depth at the quarterback position.
Drew Allar is the key to Penn State's success over the next two seasons. If Drew Allar can stay healthy in 2023 and plays up to the expectations of fans and media alike, Penn State has the ability to reach lofty expectations set for the 2023 Nittany Lions and knock on the door of the Big Ten championship and the College Football Playoff.
Mike Yurcich and James Franklin should take every opportunity they have to make sure that a quarterback injury does not derail the 2023 Nittany Lions as it did the 2018 and 2021 teams.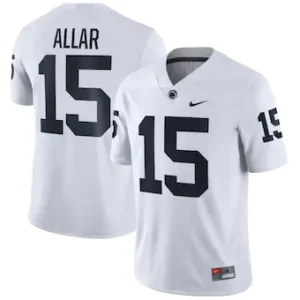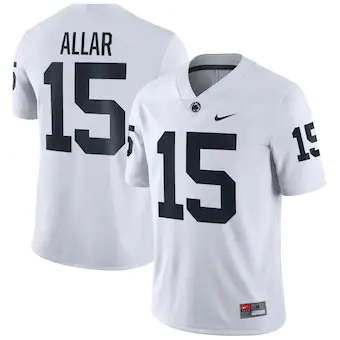 A note to our readers; If you make a purchase through one of our affiliate links, we may receive a commission
About Author