Drew Allar Report Card: Penn State Football Offense Struggles Mightily at Northwestern
In his second road start, Penn State Football quarterback Drew Allar again struggled with accuracy issues, completing under 55 percent of his passes for 189 yards and one touchdown.
The Nittany Lions escaped with a 41-13 win, but the offense never quite got going.
There were a few drops, but unlike previous weeks, a lot of the passing issues were with miscommunication with wide receivers or inaccurate passes.
Allar had some great moments in the game. In the third quarter, Allar found KeAndre Lambert-Smith on third and ten for 35 yards to continue a drive where Penn State would take the lead 17-10.
Two drives later, Allar threw a great pass on second and goal to Nick Singleton for his only touchdown pass on the day.
Allar's best pass of the day was a deep ball to Dante Cephas in the back of the endzone, unfortunately Cephas dropped the pass.
On other drives, Allar struggled with consistency and accuracy, completing less than 50 percent of his passes in the first half.
Meanwhile, in the running game, Penn State Football used Allar in the QB sneak package, including on 4th and goal to score from the 1 yard line.
Overall, an inconsistent performance in his second road start. 
Drew Allar Grade vs. Northwestern: C
A bye week and a game against UMass are all that stand between Penn State's trip to Columbus to face Ohio State in late October.
Allar and the receivers have to get better chemistry over the next two weeks if the offense has hope to score enough to beat the Buckeyes on the road.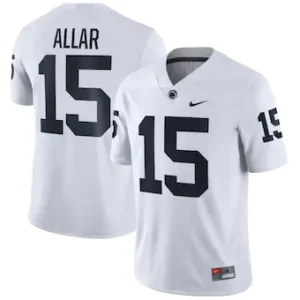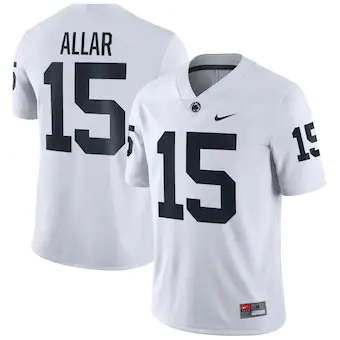 A note to our readers; If you make a purchase through one of our affiliate links, we may receive a commission
About Author