Ethan Grunkemeyer latest prospect to show off James Franklin's biggest recruiting strength
Ethan Grunkemeyer the latest prospect to show off James Franklin's biggest recruiting strength
On Wednesday, three-star Penn State quarterback commit Ethan Grunkemeyer shined well above his current three-star ranking, taking home Elite 11 day one MVP honors from On3 Sports.
Penn State QB commit Ethan Grunkemeyer wins the Elite 11 Finals Day 1 On3 MVP🔥

More via @CharlesPower: https://t.co/QEuBGHdIGi pic.twitter.com/IsTOng3Dfx

— On3 Recruits (@On3Recruits) June 15, 2023
Grunkemeyer, competing with the best quarterbacks in the country, certainly seems due for a ratings bump following the event, especially if he can keep up the high performance over the full three-day event.
While Grunkemeyer has impressed media members nationally this week, he has been impressing Penn State's staff since April when he received his offer from the Nittany Lions when Franklin and staff became only the fourth power five program to offer the rising senior Ohio quarterback.
Grunkemeyer hopes to become the latest prospect in a long line of prospects that shows off Penn State head coach James Franklin's greatest recruiting strength, early evaluations of incredible talent.
In 2021, Penn State offered another relatively unknown quarterback nationally, Drew Allar, who at the time ranked 453rd in the country according to the 247 sports ranking.
By the time Allar committed to the Nittany Lions, his ranking rose to 89th in the country, and by signing day, Allar ranked 3rd overall in the class of 2022 according to 247 sports.
In the 2023 class, Penn State got in early on Andrew Rappleyea, who ranked 442nd in the country when he committed to Penn State. By signing day, Rappleyea also rose over 200 places, to 176th overall according to the 247 sports ranking.
James Franklin Excelling at More Than Just Developing Quarterbacks
While both Rappleyea and Allar have yet to show that their rankings rises lead to college success and projection to the next level, Penn State does have an example of the early evaluation working out perfectly.
In the 2018 class, Penn State evaluated an intriguing prospect that was new to football but had the body type and measurables to be an absolute star. Odafe Oweh ranked 664th in the country when Penn State offered him in April 2017. By signing day when he put ink to paper for the Nittany Lions, Oweh ranked inside the top 100, at 71st overall according to the 247 rankings.
All of these examples point to James Franklin's biggest recruiting strength, getting in on prospects early through incredible talent evaluation and building strong bonds with recruits before traditional powerhouses jump into the fight.
Penn State has been able to fight off "bigger" names in recruiting through long lasting relationships that were built because Penn State was able to evaluate the talent on relatively unknown three-star players that eventually developed into four- and five-star prospects by signing day.
If Grunkemeyer continues his development that we are seeing on the field at the Elite 11, he should be on his way to become the latest prospect seeing a monumental rise following their commitment to the Nittany Lions. Franklin and his staff have a history of evaluating prospects early and accurately and the college football world should take notice when Penn State identifies early talent.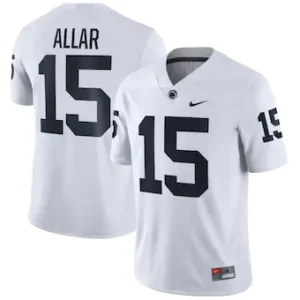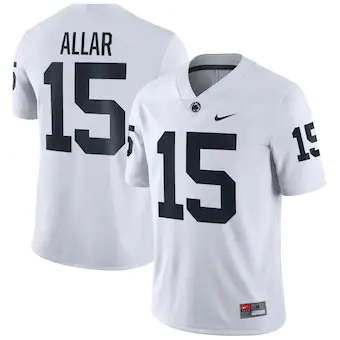 A note to our readers; If you make a purchase through one of our affiliate links, we may receive a commission
About Author