Penn State Football 'Focused Dominance' Emerges | What We Learned vs. Delaware
My philosophy is this: you win or you learn. But calling yesterday's "game" a learning experience for the Delaware Blue Hens would be an undersell, after what happened against Penn State Football.
To their credit the Hens kept it close – until kickoff that is.
Shortly after that it was clear that the Nittany Lions had zero interest in playing down to their opponents.
Be that as it may, let's take a look at three things the visitors learned about what it's like getting thrown to the Lions on any given Saturday. (see what I did there?)
Penn State Football: 3 Things We Learned vs. Delaware
Penn State's Got Your Backs
Nick Singleton and Kaytron Allen combined for 23 carries and 121 yards against West Virginia in the season opener last week. Saturday, the dynamic duo surpassed those totals in the first half alone.
At the 30 minute mark the sophomore wonder twins tallied 25 carries for 122 yards and four touchdowns, three by Singleton.
Nick Singleton HAD A DAY against Delaware. #WeAre

📸 @AKoehlerNFL pic.twitter.com/BE92SzeuKB

— Nittany Central (@NittanyCentral) September 10, 2023
Singleton and Allen finished with 31 rushes for 151 yards … while playing just a smidge into the third quarter.
Spread Offense
Quarterback Drew Allar was very focused on the task at hand in the first half of play Saturday going 18-of-22 passing for 175 yards and a touchdown.
Clearly, Allar doesn't play favorites as he hooked up with eight different receivers on his first six drives, five of them resulting in Penn State touchdowns. He played just one series in the second half, that being a 10-play 74-yard drive culminating with the star studded sophomore QB finishing the drive off himself with a one yard plunge to give the Nits a 42-7 lead with just under 25 minutes left in the contest.
After that most of the key offensive starters were given the rest of the day off.
Balance has been the key to this Penn State offense through two games. Yesterday Allar dropped back 29 times versus 31 handoffs to the aforementioned superstar one-two running back punch.
The three sophomores put up 355 yards of total offense and six touchdowns in just over two quarters of work versus Delaware.
Staying Focused
The mark of a team's maturity is how consistent they are despite their opponent. Penn State did not get caught looking ahead to their Big Ten Opener next week in Champagne.
James Franklin's team took a slightly more subdued Beaver Stadium field yesterday and exercised their dominance over a decent FCS school from the kid-off. That's a good sign for the Nits as most championship teams carry the elements of consistency and confidence throughout most of a long season.
Saturday's 63-7 victory showcased the strengths of this Penn State unit in just a half of football. If only I had the foresight to predict what unfolded yesterday in just a half of football in my Friday predictions. Oh wait, I did.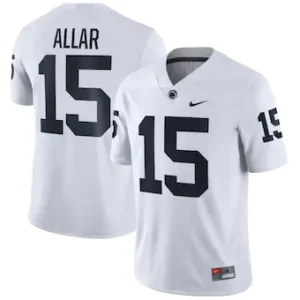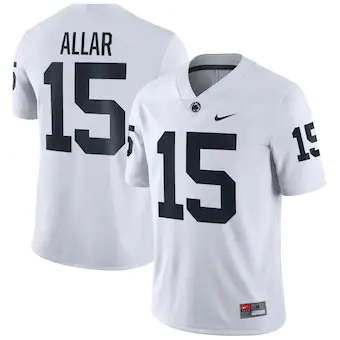 A note to our readers; If you make a purchase through one of our affiliate links, we may receive a commission
About Author