Penn State Football Running Game Paves Way to Blowout | Takeaways From 63-7 Win Over Delaware
No. 7 Penn State Football did what they were supposed to do against the Delaware Fightin' Blue Hens. The Nittany Lions handled their business and won 63-7 in front of another sellout Beaver Stadium crowd; Delaware never stood a chance.
3 takeaways from Penn State Football blowing out Delaware
Running Game Thrived
The Nittany Lions rushed for 315 yards in the game and six touchdowns.
Kaytron Allen led the way with 103 yards on 19 carries with a touchdown, while Nicholas Singleton rushed for 47 yards but had three touchdowns. Meanwhile, transfer Trey Potts announced his presence in the second half, adding 59 yards on the ground, while backup quarterback Beau Pribula added 46 yards
and a touchdown.
Penn State's offensive line did a great job opening up holes for running back to run through. As a result, the Nittany Lions had the ball for over 40 minutes on Saturday.
Drew Allar Efficient
Completing 22-of-26 passing, Drew Allar played an efficient game.
He threw for 204 yards and one touchdown. Allar did not have to do too much in this game, but he did take care of the ball while completing a high percentage of passes.
If Allar can play this efficiently in the future, the Nittany Lions will be hard to beat because of their defense and outstanding rushing attack.
Defense Has Up and Down Day
In this game, Penn State's defense was crushing; they held Delaware to 58 yards, passing in only 140 total yards.
The Nittany Lions also did an excellent job on run defense, allowing just 82 yards on the ground. However, allowing a 66-yard first half touchdown run was a major blemish, given the FCS opponent.
Manny Diaz's defense must figure out how to avoid chunk plays on the ground if this team is going to reach its lofty potential during the throes of the Big Ten schedule.
The Nittany Lions defense had four sacks, and Dominic DeLuca intercepted a pass that the former run-on returned for a touchdown.
It was just a dominating performance all around for Penn State.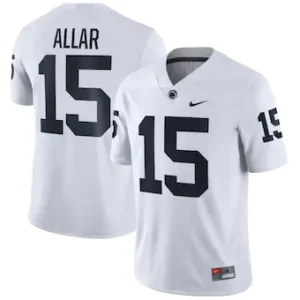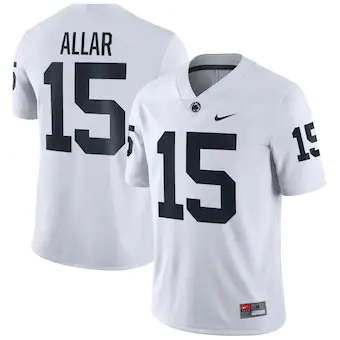 A note to our readers; If you make a purchase through one of our affiliate links, we may receive a commission
About Author