Penn State Football adds Preferred Run On with SERIOUS speed at position of need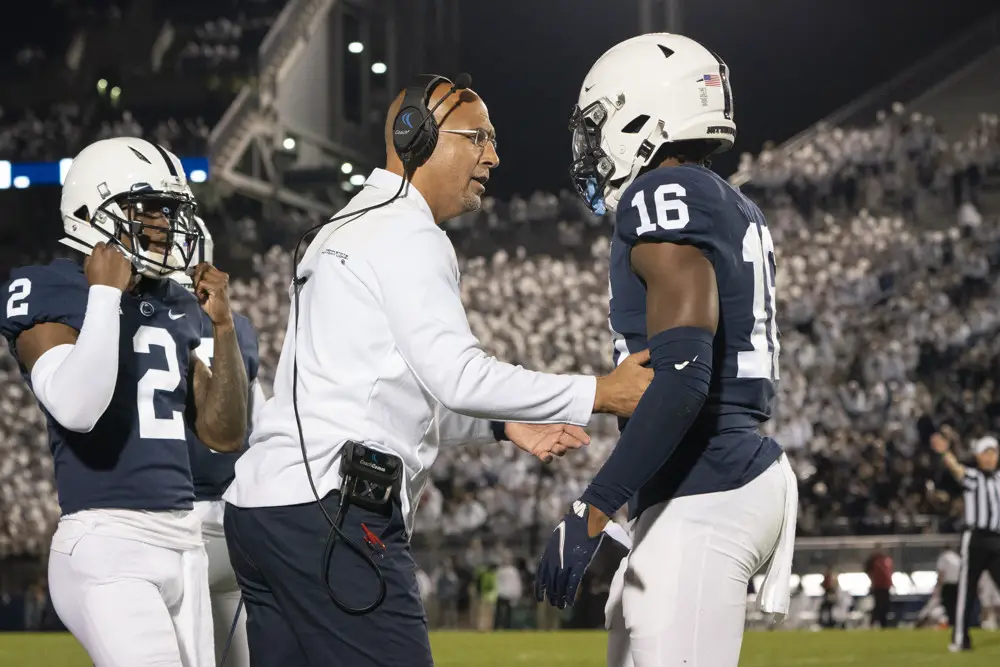 David Kency Jr., a 5-foot 9 running back from Archbishop Shaw High School in Marrero, Louisiana, announced via twitter his commitment to play for Penn State Football next season.
Kency Jr. adds serious speed to the Penn State roster as a preferred walk on. Fittingly nicknamed "Mr. Flash", Kency Jr. boasts a 10.83 100-meter dash time and a 4.4 second 40 time.
Louisiana Bred….Penn State bound! WeAre!!! pic.twitter.com/uQSoQme7bb

— David "DK" Kency, Jr (@MrFlash_8) January 23, 2023
Kency Jr., an All District football, track, and soccer player, will run on for the Nittany Lions, looking to become a special teams standout and providing depth for a thin, but very talented running back room.
At Archbishop Shaw, Kency Jr. ran for 1,213 yards and 16 touchdowns, earning him All District 1st team honors. In a late November game, Kency Jr. ran for a 95 yard touchdown, the second longest touchdown in Archbishop Shaw history.
Kency Jr. visited Penn State over the weekend before committing to the Lions on Monday, Jan. 23.
It is easy to see what drew Penn State Football to Kency Jr.
The season didn't end like I wanted but here's a look at my 95 yard TD run (2nd longest in school history) and my 65 yard run pic.twitter.com/HS5teN6mow

— David "DK" Kency, Jr (@MrFlash_8) November 29, 2022
Penn State Football boasts two of the premier young running backs in the nation, with Nick Singleton and Kaytron Allen each entering their sophomore seasons after contributing a combined 1,928 rushing yards and 22 touchdowns in 2022.
However, even with Singleton and Allen taking the bulk of the offensive workload for Penn State Football, that doesn't mean there isn't room for Kency Jr. in the Lions' backfield.
Look for Kency Jr. to carve out a special teams role with that type of speed and provide depth in the event of injuries to one of the top backs in Penn State Football's thin running back room.
A note to our readers; If you make a purchase through one of our affiliate links, we may receive a commission