Penn State Football vs. Purdue betting guide, picks, injury report for College Football Week 1
Penn State Football kicks off the 2022 College Football season on Thursday night, Sept. 1 at the Purdue Boilermakers, aiming to make a statement in the regular season and Big Ten Conference opener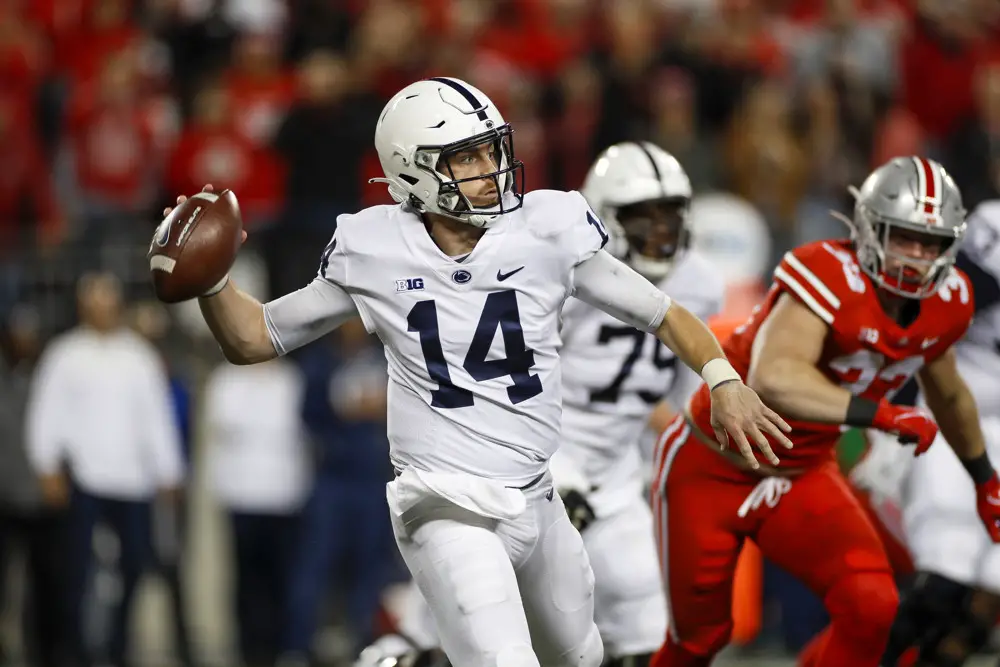 Penn State Football kicks off the 2022 College Football season on Thursday night, Sept. 1 at the Purdue Boilermakers, aiming to make a statement in the regular season and Big Ten Conference opener.
The Nittany Lions bring a veteran lineup into the season, led by captain and starting quarterback Sean Clifford, and a new-look defense guided by coordinator Manny Diaz.
Penn State Football Injury Report
Penn State Football does not list any significant injuries, ahead of the season opener.
Purdue Injury Report
Purdue could be without several key contributors when the Boilermakers kickoff against the Nittany Lions.
Tight end Garrett Miller (knee), defensive tackle Damarjhe Lewis (ankle),  are both out for the season. Meanwhile, cornerback Jamari Brown and safety Cory Trice (knee) are both probable for the contest.
<< BUY PENN STATE NITTANY LIONS GEAR >>
Penn State Football (-3.5) vs. Purdue
Despite opening on the road against a Big Ten Conference opponent, Penn State Football enters Thursday night's opener as a 3-5 point favorite.
The Nittany Lions covered the spread 13 times last season, en-route to a 7-7 overall record, and 4-5 mark in Conference play.
Meanwhile, Purdue covered the spread eight times during the 2021 campaign and finished 3-3 as more than a Field Goal underdog.
Penn State Football Moneyline: -182
Placing a $182 bet on Penn State Football to knock off Purdue, straight up on the moneyline, would pay $100.
Penn State Football vs. Purdue over/under: 53.5
Last season, Penn State Football games ended with the total surpassing the over three times, while the Boilermakers hit the over in five games throughout the 2021 campaign.
Penn State Football vs. Purdue Pick
How the young Nittany Lion starters handle the tough environment, and the play of Sean Clifford will decide the direction of this game. Sports books only have the Nittany Lions as 3-point favorites and I agree with them and expect this one to be a close one.
Prediction: Penn State Football 38, Purdue 35
READ NEXT: Penn State Football naming Drew Allar the backup QB speaks volumes about the program 
Follow Nittany Central on Twitter, Like Nittany Central on Facebook
A note to our readers; If you make a purchase through one of our affiliate links, we may receive a commission