Ta'Mere Robinson Penn State Football's next elite EDGE?
It's easy to see why Ta'mere Robinson was a priority target for James Franklin and Penn State Football.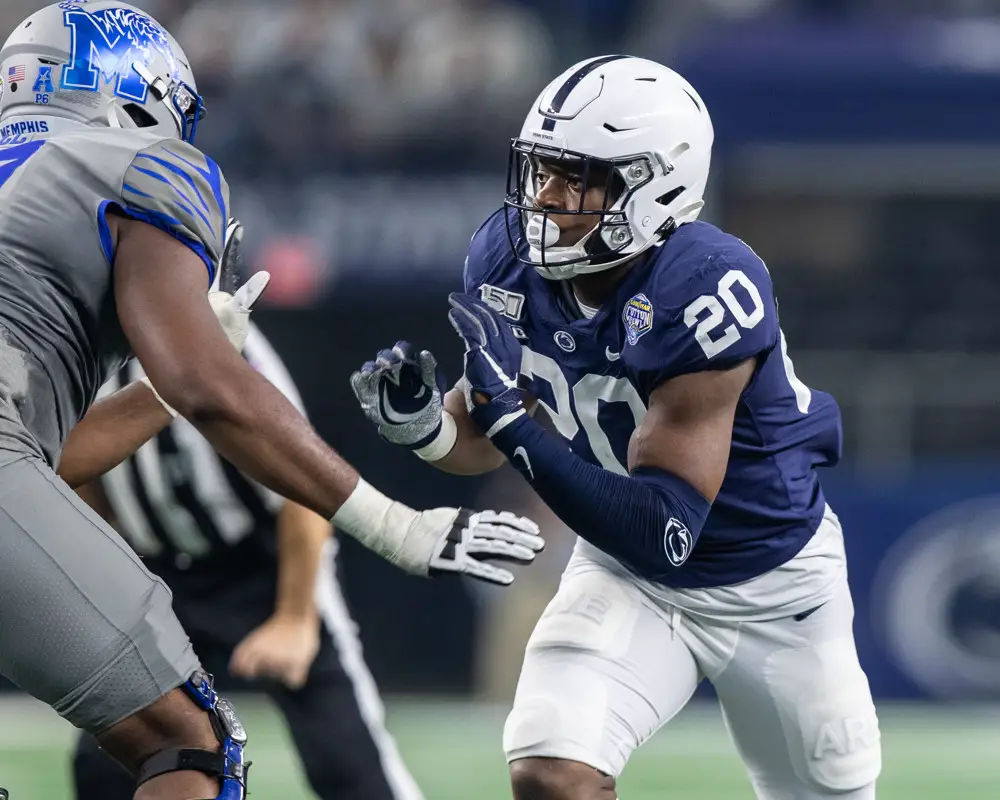 Penn State Football garnered a pledge from one of the Nittany Lions' top remaining targets on July 15, further boosting the future of Manny Diaz' defense.
Ta'Mere Robinson's commitment to the Lions capped one of the more impressive stretches on the recruiting trail of the James Franklin era, and just may lay the foundation for dynamic linebacker play in years to come.
Why Ta'Mere Robinson was such a priority target for Penn State Football
Position: Linebacker
Hometown: Pittsburgh, Pennsylvania
School: Pittsburg Brashear
Height: 6-foot-4
Weight 225lbs
Offers: Ohio State, Michigan, Notre Dawn, and Miami
<< BUY PENN STATE NITTANY LIONS GEAR >>
Speed
Ta'Mere Robinson possesses tremendous downhill burst. High school teams are often overwhelmed with his athleticism around the line of scrimmage. He's got the perfect skillset for the WILL linebacker role for Penn State Football.
Frame
Robinson is all of 6-foot-4 and 225 pounds.
He really uses his length to his advantage when rushing the passer.
Although, Robinson's long limbs allow him to get away with over pursuit at times, so that's something he'll need to clean up at the Big Ten level. He could eventually grow into an EDGE rusher with the length and athleticism he possesses.
Coverage skills
This happens to be my favorite part of Robinson's game.
Robinson originally burst onto the recruiting scene as a safety. He is able to open his hips and run with anybody. Now that he's switched to linebacker, Robinson has the perfect combination of frame, movement skills and coverage ability. He can be an elite all-around linebacker for LinebackerU.
NFL Comparison:
Tremaine Edmunds – Buffalo Bills
Edmonds is a big, fluid, fast linebacker with three-down skill set and versatility to rush, stop the run or play in coverage. Ta'Mere Robinson's ceiling on the gridiron resembles a player of Edmonds' caliber.
A note to our readers; If you make a purchase through one of our affiliate links, we may receive a commission.