Penn State Football: 2 Bold Predictions for Drew Allar in 2023 season
With the 2023 college football season just around the corner, all eyes will be on Penn State Football quarterback Drew Allar.
The last quarterback to have this kind of hype heading into their first year under center was Christian Hackenberg. Allar must lead the Lions to their first appearance in the College Football Playoff to consider this season a success.
Before Allar takes his first snap as the Nittany Lions' starting quarterback, after arriving on campus in January, 2022 as the consensus No. 1 quarterback in his recruiting class, let's make some bold predictions for his 2023 season.
2 Bold Predictions for Penn State Football QB Drew Allar in 2023
Penn State Makes the CFB Playoff
When it comes to Big Ten football, Penn State has always lacked a quarterback compared to the powerhouses.
In the 90s, Kerry Collins was the only quarterback to receive national recognition. A top-five pick who had a phenomenal career in the blue and white.
Now comes Allar, a former five-star recruit coming in at 6-foot-four and weighing 235 pounds.

 Let's examine Penn State's schedule for the upcoming season; Allar must be ready to show what he can do early in the season as Penn State Football will face two of the top defenses in the conference in Illinois and Iowa.
If Allar can get past that, this will lead into to the big two; Michigan and Ohio State.
For the first time in a while, Penn State should feel confident they could win at the Horseshoe.
Ohio State quarterback C.J. Stroud is gone, and the offensive line unit can finally match up in the trenches.
Then comes Michigan, Jim Harbaugh is 4-3 against Penn State. Michigan will be a tough matchup, but they could run the table with the home crowd. Even going 1-1 against these two opponents and finishing 11-1, a CFB looks to be on the horizon.
Since 2000, 82% of Heisman winners have been quarterbacks.
There are probably two that have their ticket punched in Caleb Williams and Drake Maye unless something freak happens.
Besides those two, Allar can easily be a part of the final four if he can lead the Lions to a glory season.
In Allar's senior year of high school, he produced enormous numbers for Medina High School. Four thousand four hundred forty-four passing yards, 48 TDS, and only seven interceptions.
Just because Allar produced in high school doesn't equate that he will do the same at the collegiate level, but with a revamped offensive line and wide receiver room, the sky is the limit for Allar.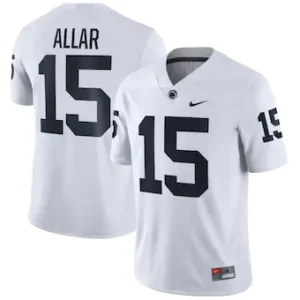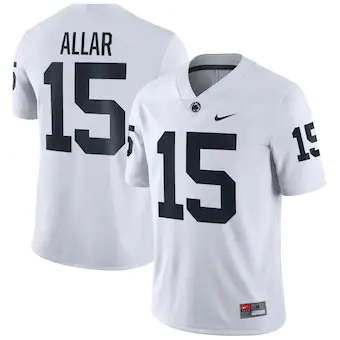 A note to our readers; If you make a purchase through one of our affiliate links, we may receive a commission
About Author