Inside the Huddle: 7 Must-Watch Penn State Football Players Set to Rock Fall Camp
Penn State Football is again going to be vying for a Big Ten Championship and their first ever College Football Playoff appearance in 2023.
Competition will be fierce throughout training camp and there are several intriguing storylines to follow.
Both sides of the ball are going to need to be at their best to knock off Ohio State and Michigan from their recent successes.
Gone is Sean Clifford after a six year career with the Nittany Lions, including being the primary starter for the last four seasons.
Alongside Clifford, Penn State will look to fill the shoes of four more starters on offense from last season, including two receivers, their primary communicator on the offensive line and the quarterback at center, and more production at the tight end spot.
On defense, James Franklin's program will look to retool in the secondary and the defensive line.
This is nothing new for Penn State Football, but it's never easy to replace some of your best players and key leaders and voices inside the locker room.
Seven players to closely follow during what promises to be a grueling Penn State Football training camp.
No. 1 – Drew Allar, QB
All eyes are on Allar in Happy Valley.
Allar will be heavily relied on in his 2nd year on campus as the leader and future of this program. This team will go as far Allar takes it, look for him to take the competition up another notch during camp.
No. 2 – Nick Singleton, RB
Singleton is going to be one of the most important players for Penn State in 2023.
It's no secret how important running backs have been to Penn State's historical success. Singleton may be next in line of great PSU running backs.
The reigning Big 10 Freshman of the Year and already 2nd Team All-Big Ten returner awards bodes well for his future. Expect Singleton to be one of the premier players during camp and should get a high volume of touches all summer.
No. 3 – Olu Fashanu, OL
Olu Fashanu is one of the team's most decorated players returning in 2023.
Fashanu broke out in a big way last year as just a sophomore and earned 2nd Team All-Big 10 honors. He will be Drew Allar's personal protector on his blindside and will be trusted to handle a lot at left tackle. He might just be the premier offensive tackle in the nation.
No. 4 – Landon Tengwall, OL
Tengwall is another intriguing name on the offensive line.
He will compete for a starting spot on the interior and will look to build on a promising start to last season before going down for the year with injury.
If Tengwall recovers well and proves he is healthy, he could be an under the radar impact player in the trenches.
No. 5 – Abdul Carter, LB
Abdul Carter is going to be counted on to again lead this Penn State defense.
Carter led the team in sacks last year as a freshman and did a bit of everything with 56 tackles, 10.5 tackles for a loss, the aforementioned 6.5 sacks, and 2 forced fumbles.
He is a stick of dynamite who can change a game on any play while on the field. Expect him to be used in a variety of ways along the front seven during training camp.
No. 6 – Tony Rojas, LB
Rojas is one of the most exciting additions to the defense for Manny Diaz.
The 5-star recruit from Virginia could come in right away and make an immediate impact.
Rojas earned strong reviews from his coaches in the spring and he is one of the top recruits in the program.
He will be unleashed on the field to cause havoc on the offense all camp long.
No. 7 – Smith Vilbert
Smith Vilbert is a name sometimes forgotten in the shuffle of d-linemen in the Penn State rotation.
Vilbert is not a huge name and doesn't stuff up the stat sheet, but he does the dirty work required to be a great defense. He often sacrifices himself and his body for the better of the entire team and their success.
Vilbert also flashed during the 2022 Outback Bowl with 3 sacks to set a PSU Bowl Game record. As a senior in 2023, Vilbert will be one of the key leaders of the defense.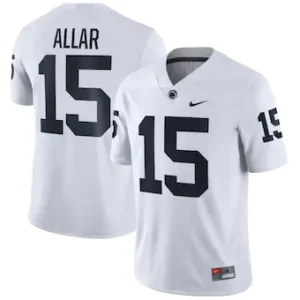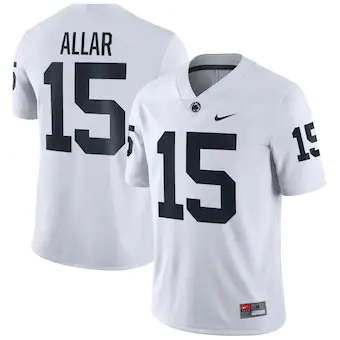 A note to our readers; If you make a purchase through one of our affiliate links, we may receive a commission
About Author