Will Penn State Football Win the Big Ten and Make the College Football Playoff in 2023? | Staff Predictions
Is this finally the year that James Franklin and Penn State Football break through into the College Football Playoff?
Led by highly touted true sophomore quarterback Drew Allar, who commands an offense that boasts one of the nation's premier backfields, a stellar offensive line and a defense that is loaded with playmakers at all three levels, Penn State seems primed to crack into college football's elite tier.
As the 2023 season opener looms, here's how our staff sees this season plays out for the Lions.
Penn State Football 2023 Season Predictions
Robert Casturo, Senior Penn State Football Reporter
Penn State Football enters 2023 with the best roster in the James Franklin era. The Nittany Lions' schedule is somewhat favorable getting Michigan at home and facing Ohio State with a first year starting quarterback on the road. I am predicting we split against Ohio State and Michigan and end up in a three-way tie for first in the Big Ten East.
Unfortunately, in this scenario, the tiebreaker would go down to record of cross divisional opponents where Penn State would lose with Northwestern on the schedule sending Penn State to the Orange Bowl and barely missing the playoff.
Final Record: 11-1, Orange Bowl berth
Alec Whitaker, Senior Penn State Football Recruiting Insider
Penn State Football enters the 2023 season with as much hype as ever under James Franklin.
Maybe it's because former 5-star Drew Allar is taking over at quarterback, or because the Nittany Lions have one of the best running back duos in the nation or because left tackle Olu Fashanu might be the best offensive lineman in college.
It could also be due to the fact that Manny Diaz is back for year two as the leader of one of the best defenses in the country.
The season will come down to the two big matchups with Ohio State and Michigan, which Penn State went 0-2 against last year. It is critical for the Nittany Lions to at least split these matchups and push for 11-1. Due to tiebreakers though, Penn State could be 11-1 and not make the Big Ten title game. That can significantly hurt Penn State's chances to make the College Football Playoff.
Final Record: 11-1, Orange Bowl berth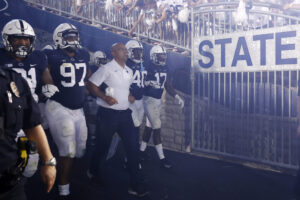 Joe Staszak, Penn State Football Reporter
James Franklin is entering his 10th season as the head man in Happy Valley with his best team to date, at least on paper.
On the field, his squad lost just two games last season, both to runners-up in the College Football Playoff, Ohio State and Michigan.
The Nits kick off this year's campaign as the 7th ranked team in the nation. That's the good news. The "bad" news is that they still have to play two of the top three ranked teams in the nation this year, yes, the usual aforementioned suspects.
Both adversaries have been a nightmare for the Lions over the recent years. But, this year just feels different.
I think the mindset in Happy Valley in past seasons has been optimistic but with some lingering doubt while this year's squad has a swagger that feels much more authentic.
It takes a special team to run the table. Time will tell if this year's team is just that.
It's tough to be perfect for a plethora of reasons. Just ask the Wolverines who took their undefeated season into the semi-final game last year only to be shown the door by those pesky Horned Frogs from TCU. In the other game it took a miraculous 4th quarter comeback and a missed field goal at the gun for Georgia to remain flawless on their way to their second straight National Championship.
I think Penn State splits with their Big Ten counterparts from the mid-west this year on their way to an 11-1 regular season and their first birth in the College Football Playoff. If I'm right, check back with me in January and I'll take you home from there.
Final Record: 11-1, College Football Playoff berth
Lamarr Fields, Penn State Football Reporter
Penn State has a strong defense, and a rushing attack will help them into the CFP.
Ultimately, it will come down to how Drew Allar will play at quarterback; if he doesn't turn the ball over and make the smart throws, Penn State will be outstanding.
Final Record: 11-1, College Football Playoff berth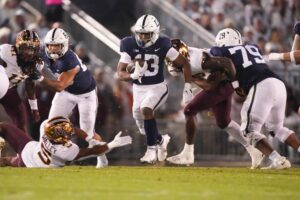 Alex Schaffer, Penn State Football Reporter
Penn State kicks off its 2023 season this Saturday and the Nittany Lions haven't had this kind of hype since 2017.
Drew Allar appears poised to take the reins as Sean Clifford has departed for the NFL. But questions remain can PSU get past Ohio State and Michigan? I think they can.
I think Penn State beats Ohio State this year and has an 11-1 season with a loss to Michigan. Does that get them to the Playoff I'm not sure, but it's definitely going to put them in the conversation spot. I think they win the Orange Bowl over Florida State.
Final Record: 11-1, Orange Bowl berth
Nolan Foster, Penn State Football Reporter
Look I'm not a homer … I'm a realist.
I firmly believe everything is lining up perfectly for Penn State this year.
Ohio State is worse than it was last year. Penn State has Michigan at home.
Everything is there for PSU to do the thing they've been waiting for. I believe Penn State runs the table and gets into the playoff.
Record 12-0 with a big ten title and rose bowl appearance.
Final four : UGA, PSU, USC, LSU
Chris Snyder, Senior Penn State Wrestling Reporter
It's officially less than a week out from West Virginia visiting a rocking Beaver Stadium for a night game tilt against the Nittany Lions.
And I can almost smell the glorious scents of the tailgates, I can almost hear the ambient sounds of chatter/laughing/rogue footballs hitting parked cars, and I can almost picture the lines at the porta-potty being 28 people deep an hour and a half before a night game kickoff.
The hype machine for this year's edition of Penn State Football has also officially kicked into overdrive, and rather than someone who is chugging the Kool-Aid, let's just say I'm sipping it.
But look, the main reason I'm not fully onboard with the Nittany Lions boils down to the fact there are still too many questions.
Will a highly talented offensive line with future NFL studs gel and become a cohesive unit?
Which non-proven wide receiver will step up and take attention away from KeAndre Lambert-Smith?
Will a first-year starter at quarterback be able to minimize mistakes, make big throws when needed, and keep the chains moving?
The other factor is simply that Ohio State and Michigan are still on the schedule.
The Nittany Lions are traveling to Columbus and even though the players change, the coaches change, and the years change, the results are pretty much always the same: the Buckeyes win.
And yes, Penn State did win in the Horseshoe in 2011 and in 2008, but those skew way more towards the exception rather than the rule.
Led by interim coach Luke Fickell, Ohio State finished with a losing record (6-7) in 2011 for the first time since 1988. And according to ESPN, the 2008 "Game that set college football back 20 years" provided Penn State fans with Pat Devlin's entire highlight reel. A 15 yard pass interference call on the defense and then a one yard QB sneak to give the Nittany Lions the lead 10-6.
Prior to those two wins, the last time Penn State won at Ohio State was in 1978. Needless to say, I'm chalking up a loss to the Buckeyes in Columbus.
Then there's the home game against Michigan on November 11th at freaking noon. Ugh.
The Wolverines do not scare me at all on either side of the ball. However they have fully leaned into the recipe of grinding down your opponent until they break and then turn into a pile of dust for the last couple of seasons, and I don't see this changing. Which means a sleepy Beaver Stadium at noon in mid November is the perfect environment for Michigan to push their winning streak to three against the Nittany Lions.
Then you have the away game against Illinois on September 16th, the White Out against Iowa on September 23rd, and the away game against Michigan State on November 24th. All three of these games scare me based on the questions I alluded to earlier.
But here's something else to consider. Drew Allar may be the real deal at quarterback and the Nittany Lions could go 9-3. Both statements can be true.
This year doesn't have to be a "College Football Playoffs or Bust" year. Far from it.
It just needs to be solid so the Nittany Lions have the foundation in place to crack into the playoff brackets for the 2024 season. And I think 9-3 with a bowl game win to get to double digits is the perfect place to start.
Final Record: Record: 9-3, Cheez-It Citrus Bowl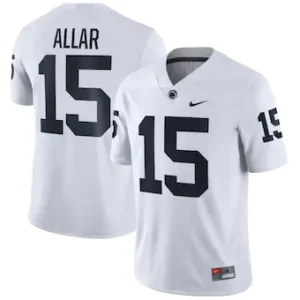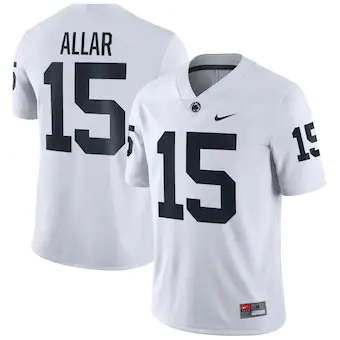 A note to our readers; If you make a purchase through one of our affiliate links, we may receive a commission
About Author